Save money on expensive paper goods and print drink tickets for your events and parties instead. These free drinks vouchers feature a black, gray, and yellow color scheme. The text on the tickets reads "I owe you one free drink." The design is of a wine bottle with a banner wrapped around it, with the text on the bottle and banner.
Whether for a wedding reception, office work party, or gimmicky gathering, free drinks vouchers are a great way to manage alcohol consumption. And your wallet.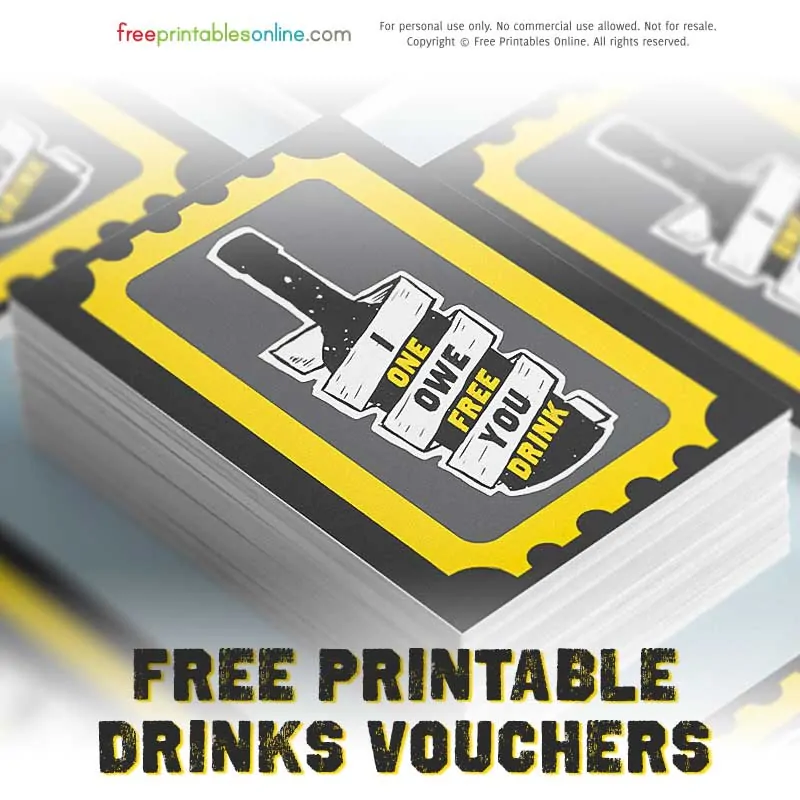 There are ten tickets on each 8 x 10 inch printable sheet of paper.
Are you a mad pinner? Then why not use the image below to add this post to Pinterest.