This is a very simple and stylish set of two IOU business cards, crafted to be used by anyone. The set of IOU cards includes two designs, each featuring vertical black stripes around text that reads "I OWE YOU" (letters pushed closely together as if one word). The first card has a row of vertical stripes across the top, followed by the "I OWE YOU" text below, and then some more vertical stripes and arrows below the text. The arrows point to a blank white space, in which you can write what it is you owe the receiver of the card(s).
The second card contains more white space, so is suitable for longer winded favors you need to pay back. The set of vertical stripes along the top of the first card is missing and the stripes and arrow beneath the text are elongated.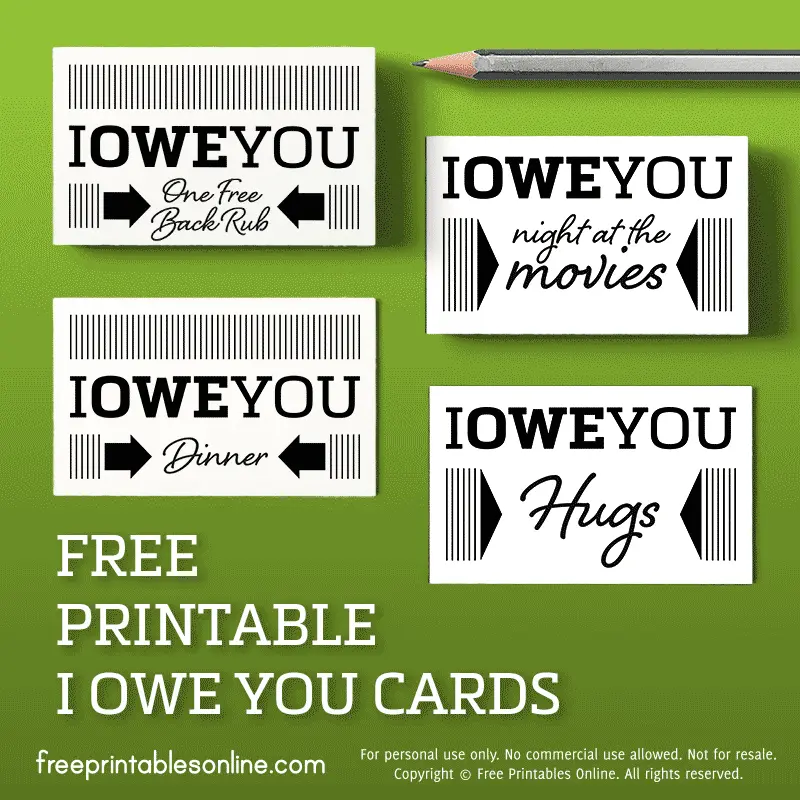 There are four of each business card on each printable sheet. Just print, cut, jot down whatever it is you owe, and hand the cards out.