This free printable numbered ticket template includes 139 individually numbered tickets for you to print and use for any event. The design is very simple and minimal, with a fairground style raffle ticket look. A line of stars frames the top and bottom of the black and white tickets, with the numbers printed inside. The numbers on the tickets begin at 100 and end at 139. These aren't personalizable, but should anyone need further numbers please leave a comment and I can add an additional printable numbered ticket template set to the site.
To use, simply print and cut the tickets out.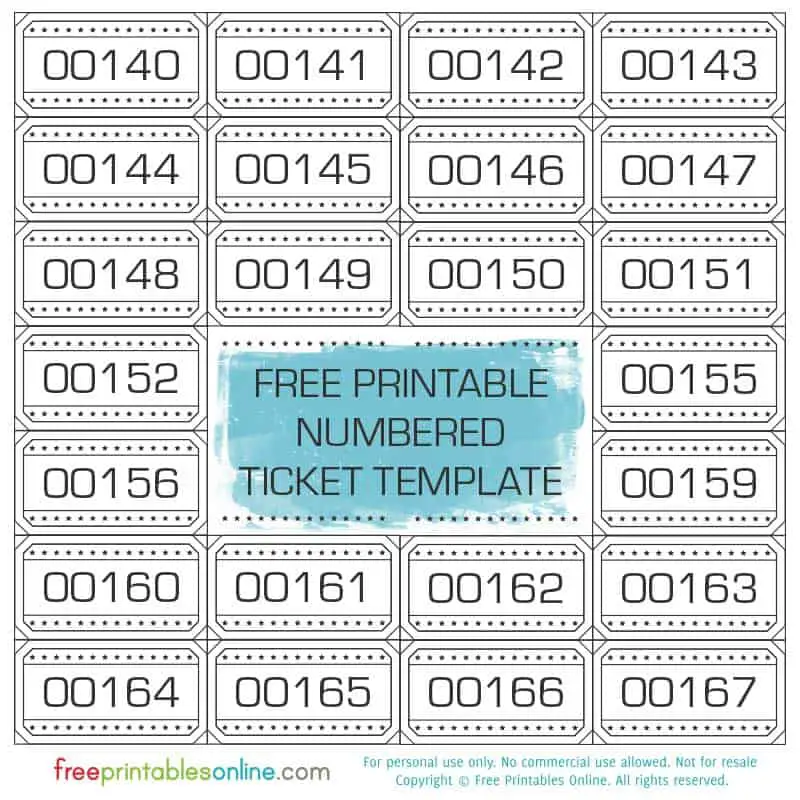 Download Numbered Ticket Template
Download Numbered Ticket Template in pdf format!