More printable numbered tickets!
This post is in response to requests for more numbers on the numbered ticket template I posted recently. I said I'd post more numbers if someone asked, and someone did, so here they are! This freebie continues the raffle ticket numbers from numbers 240 to 359. As with the initial download, this contains three sheets of paper with printable numbered tickets.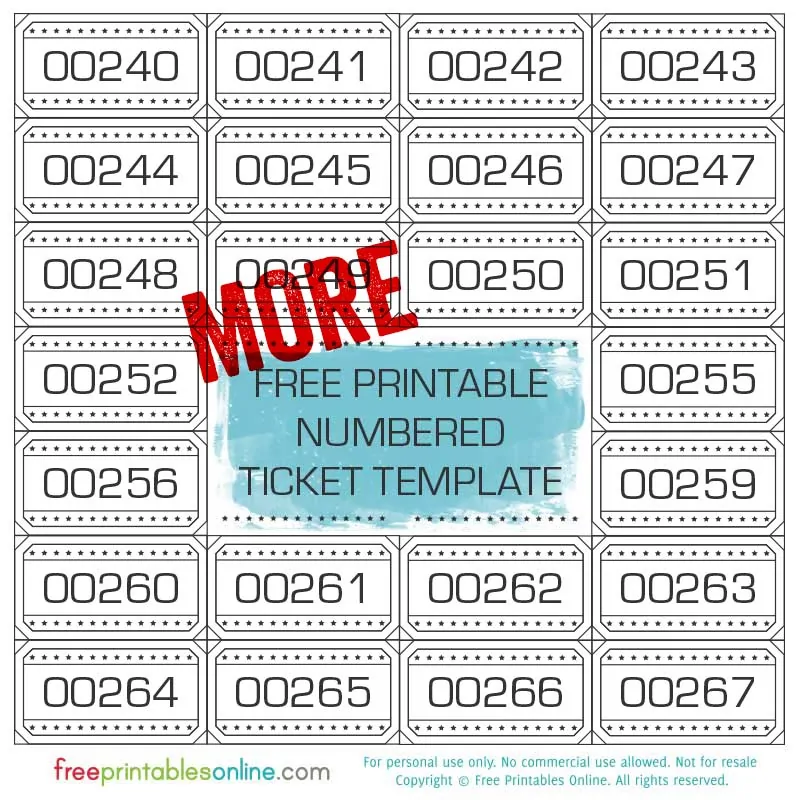 To use, simply download the tickets in the pdf file below. Then print and cut the tickets out.