This personalized wifi password poster will help to answer the first question your guests will have before they can ask it. Whether you're running a business that offers free wifi or you're just sick of people asking you at home for your wifi password, this sign has you covered. I mean it should, but someone will stare straight at it and still ask.
The design is blue and yellow, with outlined flowers and a retro grunge inspired look. To add your own wifi password and network information, download the pdf below and type into the appropriate spaces to change the information.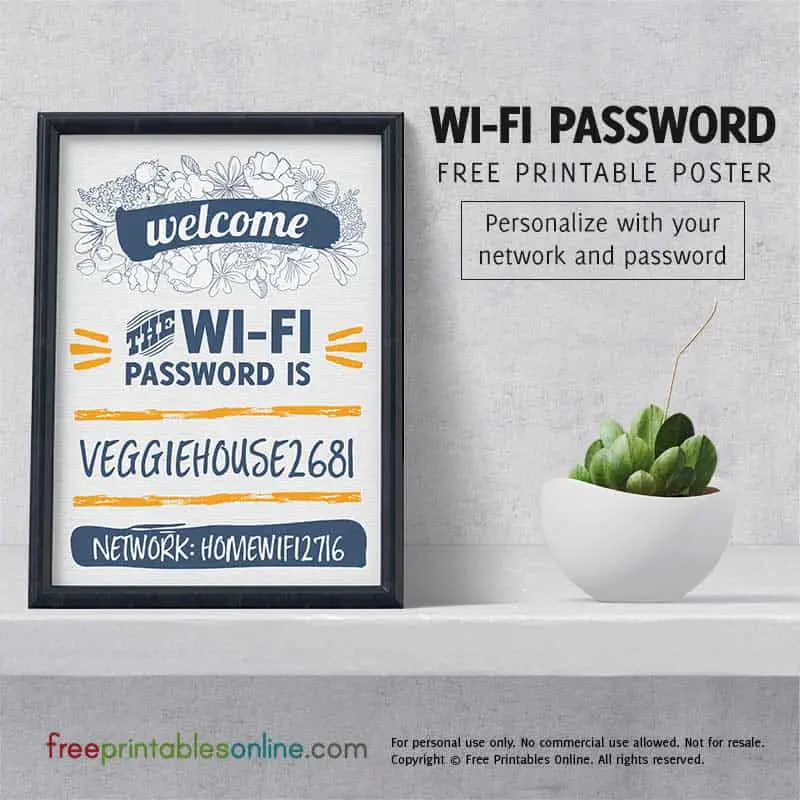 Download Personalized Wifi Password Poster
Download Personalized Wifi Password Poster in pdf format!