This cooking measurement converter chart features multiple conversion charts all framed within vintage vector kitchen jars and containers. Various ad cuts are interspaced between the conversions. Tables include a tablespoon conversion to cups, metric to imperial weights, fahrenheit to celsius, and liquid measures in both imperial and metric systems.
Whether you need to convert millilitres to teaspoons or ounces, liters to gallons, grams to ounces, pints to cups, or cups to tablespoons, this printable has you covered. I strongly suggest you laminate this to save red ink running across your kitchen counters.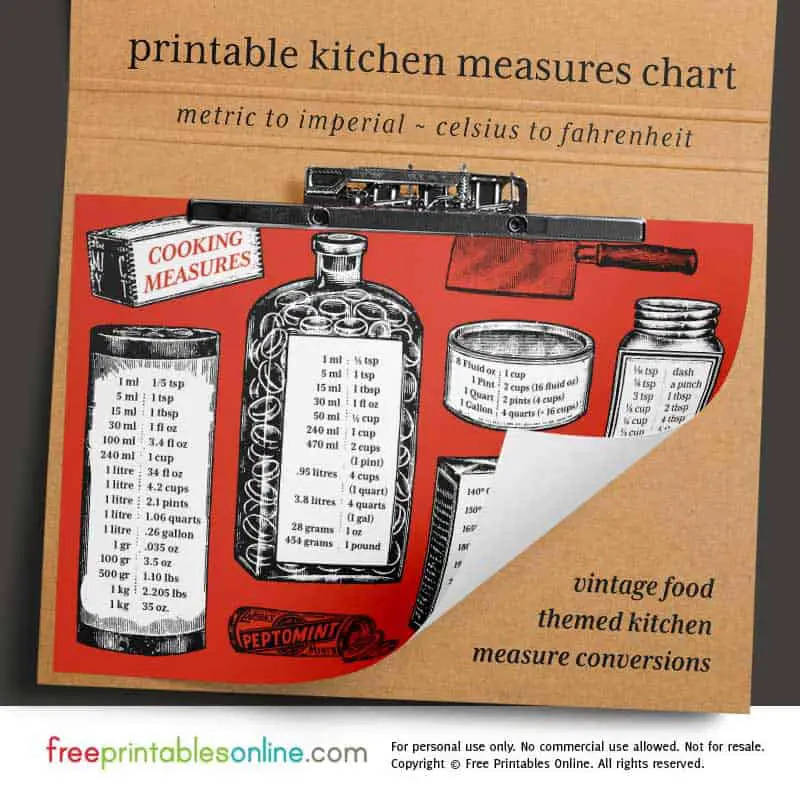 This free printable is 8 x 11 inches.