Tis the season to have friends and family over to eat, drink, be merry, and play seasonal games such as this what's on your phone christmas game. This Christmas party game is also suitable for office holiday gatherings.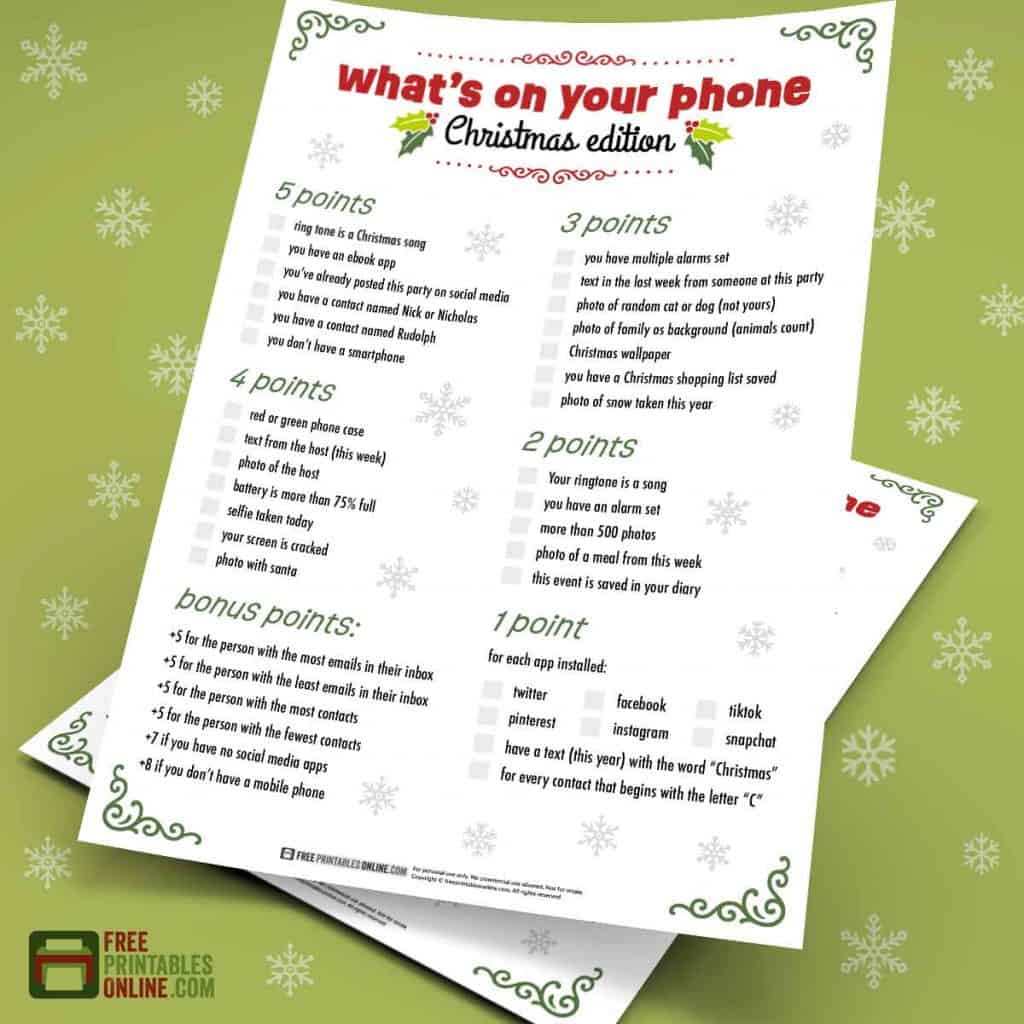 The game is broken down into different point categories, ranging from one to five points. There's also a section for bonus points on top of this. For instance players earn 5 points if they have a Christmas ringtone, 4 points for a photo with Santa, 3 points for having multiple alarms set, 2 points for having the event saved in their calendar, and 1 point per social media app installed. Plus more.
Party games like this are not only a fun way to spend time with people, but can also serve as ice breakers and neutral entertainment to help keep divisive topics like political issues off the table.
To play this what's on your cell phone christmas game free printable, print a sheet for every guest attending. Hand the games out and give everyone a fixed amount of time to fill in their forms. Once the time is up, have everyone calculate their scores, or have them pass the sheet along to have someone else add up the scores (that way you can have someone validate any photos they claim to have).
The purpose of this what's in your cell phone holiday game is to have a laugh, but you can also offer a prize to the person(s) with the highest scores if you'd like.
This mobile phone inspired game is avalable in both US Letter and A4 sizes below, depending on where you live.