Get started on your seasonal mailings with this set of printables, including Christmas envelope liners and a free A2 envelope template.
Here I am, in October, still trying to keep my promise of offering more Christmas printables this year. Love it or hate it, the holidays are here to stay, but you can save money by printing your own cards and envelopes at home. There is no need, however, for your seasonal papercraft items to be boring or unprofessional looking…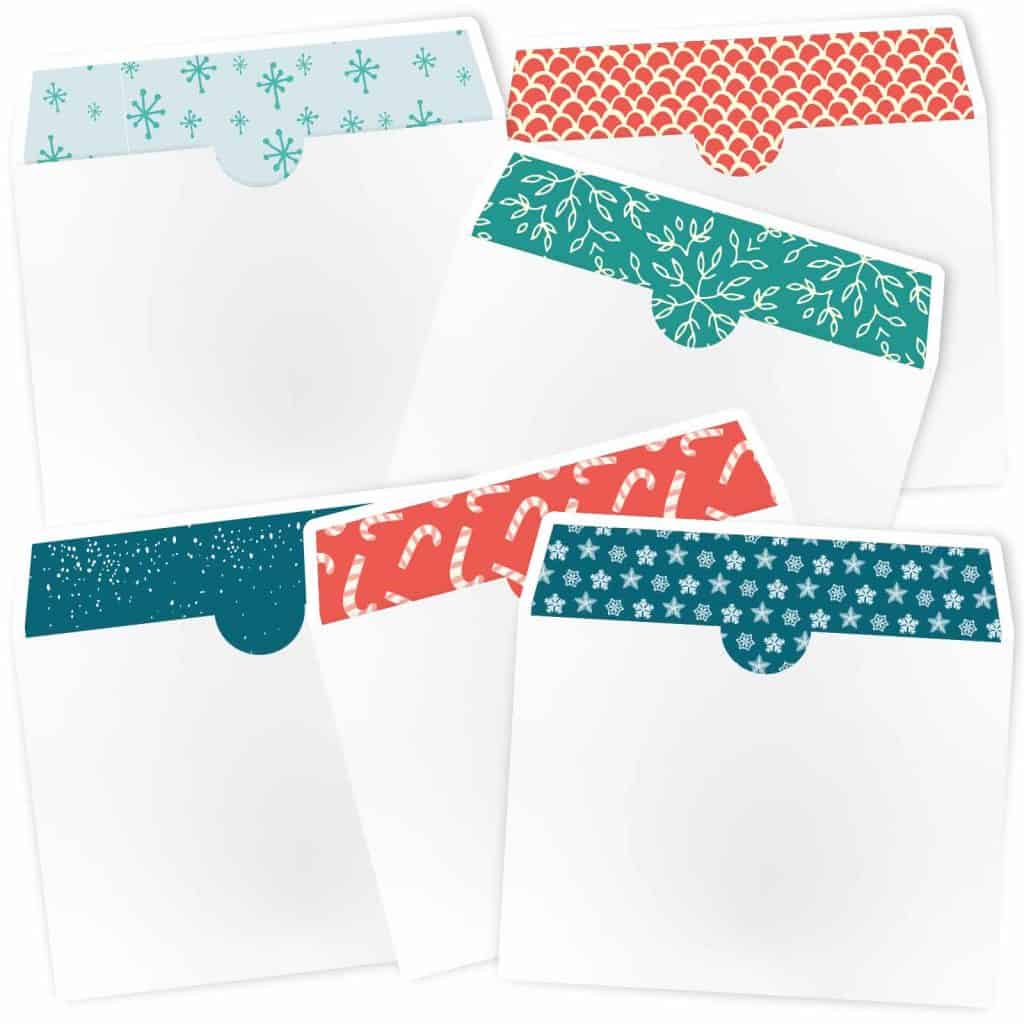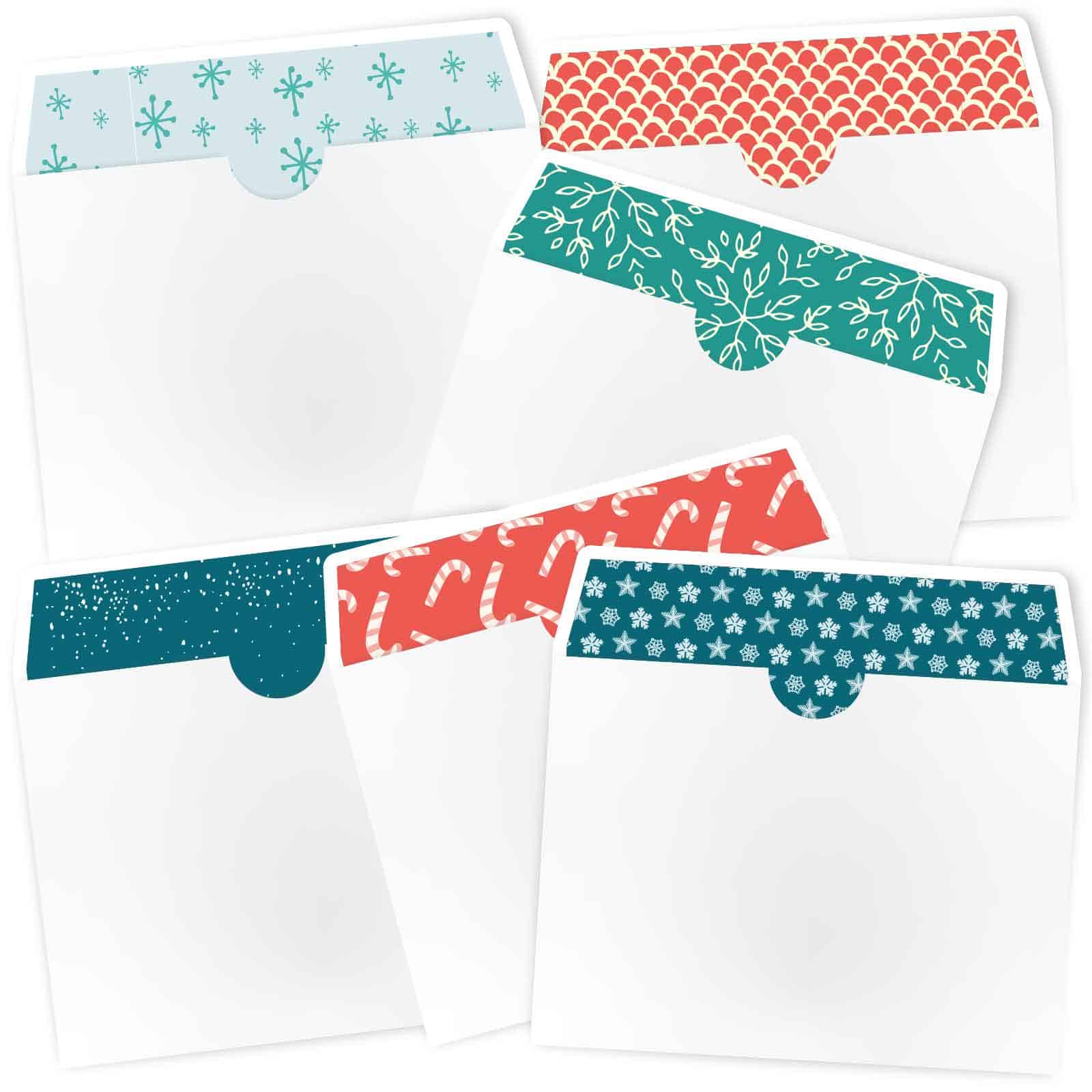 To use the envelope liners, download and print one of the envelope templates at the bottom of this post. If you are in North America, use the US letter template. Other parts of the world can use A4. Then print the envelope liners. Cut each liner and envelope out. Glue one of the liners in the centre of the top flap. Put the envelope together by folding the tabs inward and gluing the bottom flap to the tabs.
You can download these patterned envelope liners below.
Six different Christmas envelope liner patterns to choose from
Dark blue background with white snowflake pattern
Red background with candy cane pattern
Red background with scaled beige pattern
Navy blue background with white snowflakes falling
Green-blue background with beige-yellow snowflake and leaf print
Light blue-gray background with hand drawn snowflakes pattern
Plain A2 envelope template
This free printable A2 envelope template measures 4.375 x 5.75 inches and is suitable for notecards that are 4.25 x 5.5 inches.
The envelope template is available to print on both US Letter and A4 sized paper.
Both can be downloaded below.