I've promised myself I would design more Christmas related printables this year, and so here's the first. The Echo Merry Christmas Card is named as it is because of the trailing outlines from the text Merry Christmas on the cardfront.
This free printable holiday card is full of seasonal cheer. The design is retro themed, both in type and color. The full text reads "we wish you a Merry Christmas" and the text is decorated with illustrations of stars and a poinsettia flower.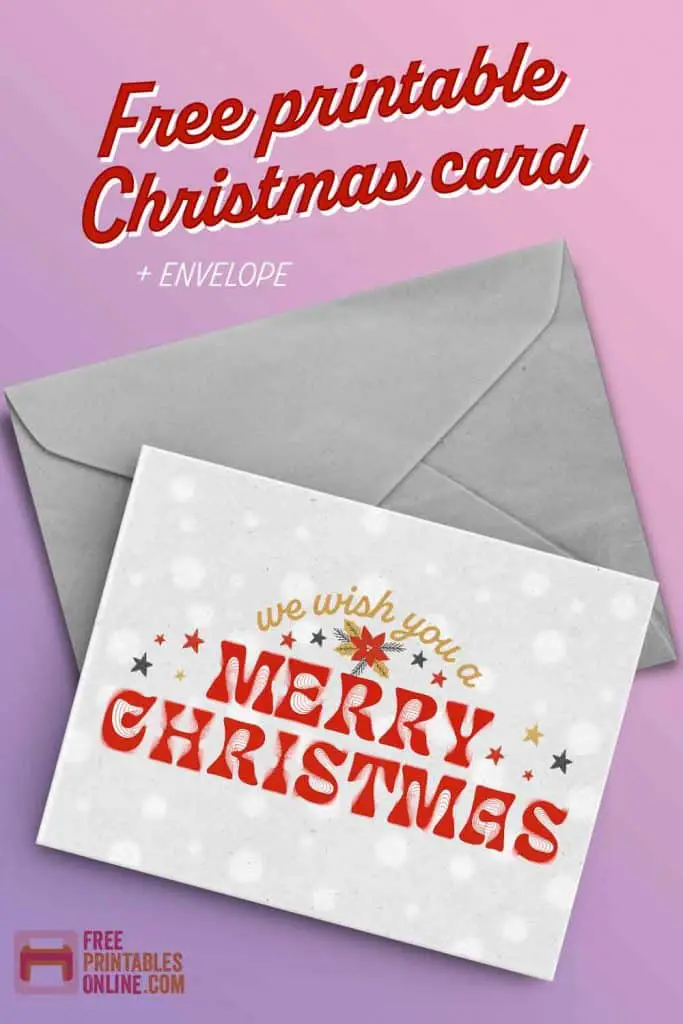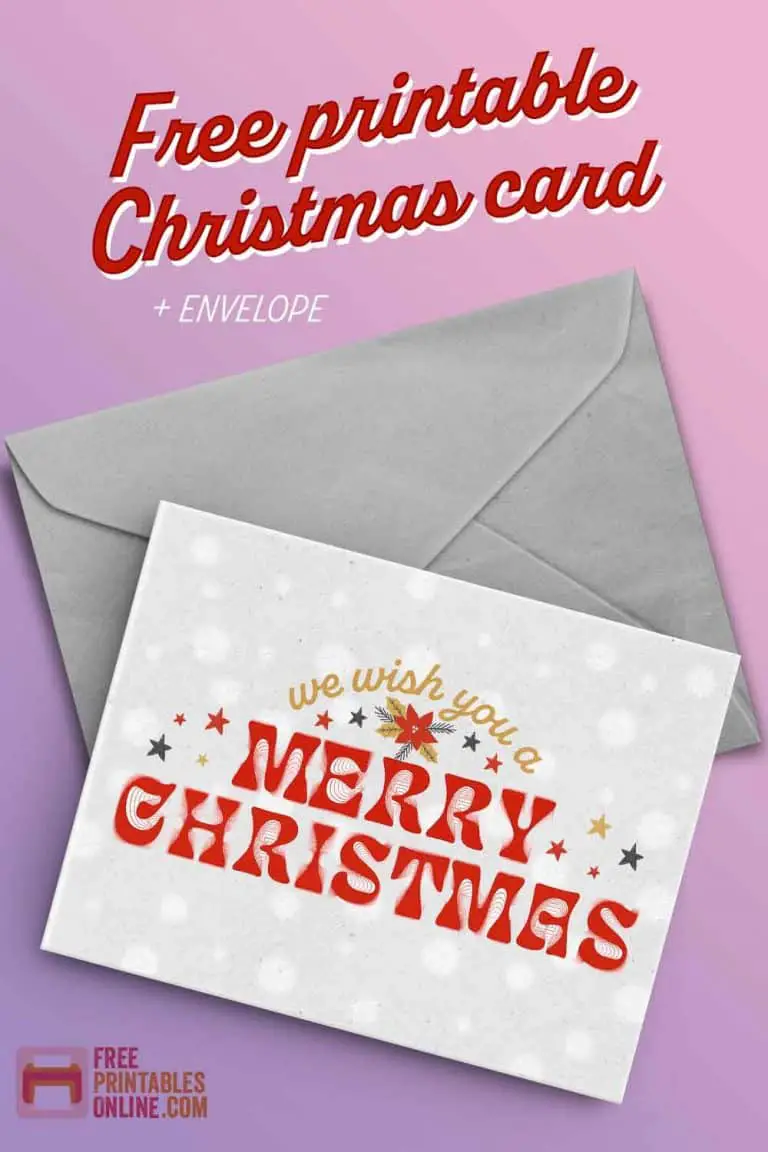 Free Christmas card to download and print
The background is very light gray with blurred white circles, for a polka dotted or snowy effect. The main text is comprised of two different typefaces, linked together with loopy outlines.
There is an envelope included with this echo Christmas Card, but it is not like the one in the photo on this post. That's just for show, sorry. You can use a standard A2 envelope template for the card, however, so if you've got something fancier in mind than the template I've provided then have at it.
This retro modern holiday card expresses seasonal cheer with its message of well wishes. The design features mostly red and mustard yellow colours, with star and poinsettia accents.