I designed these free RSVP cards with people like me in mind. That is, individuals with stacks of unopened mail, random papers and lists, cards, and all sorts of other nonsense that helps us to lose everything better. For those of us who are clutter challenged, but who still need reminders to keep on top of the important things, something bright and stand out has perhaps a 3% greater chance of being seen to. And hence these free RSVP cards are bold red and pink.
The design of the RSVPs is funky and playful, featuring a banner plate with wonky letters to spell out RSVP. The lower portion of the card is comprised of a second banner with a white background, which is where the invitation recipient gets to jot down their response. The usual spaces are present. The first line begins with the letter M, which I assume is on RSVPs so you can write your title followed by your name. Finally there's room to add the number of people attending and tick boxes to indicate whether you accept or decline.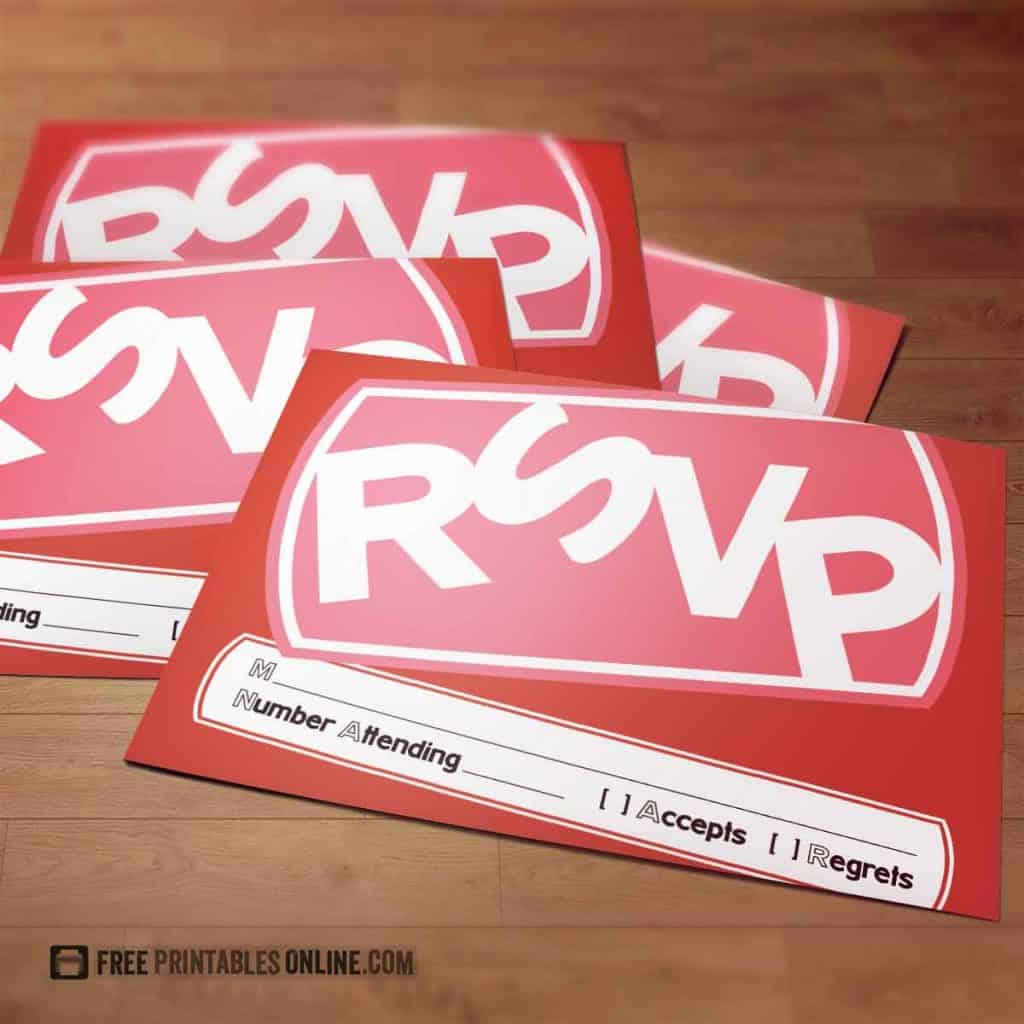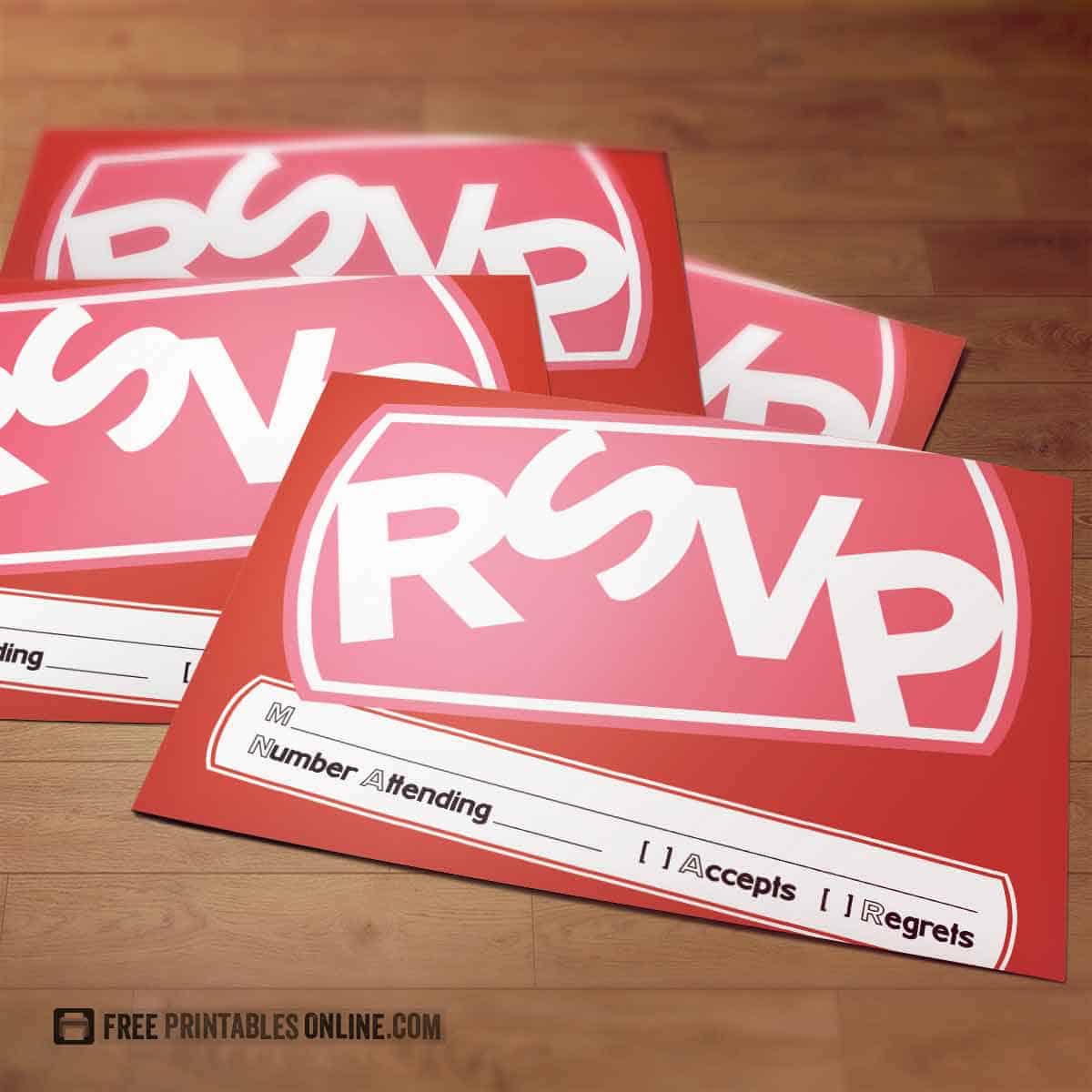 There are four free RSVPs per printed sheet and this printable is available in both US Letter and A4 formats.