This free printable IOU when the world returns to normal card will help to give hope to someone to look past this bleak year. The full text of the card is as follows: Cash this IOU in after the world returns to normal. The background is lime green with an ever so slightly darker paint-effect brushstroke over top. The text varies between pink and white, and lines alternate between long cursive handwriting and playful serif headline styles.
The card is 4.7 x 6.9 inches, so will fit into a standard 5×7 invitation envelope easily.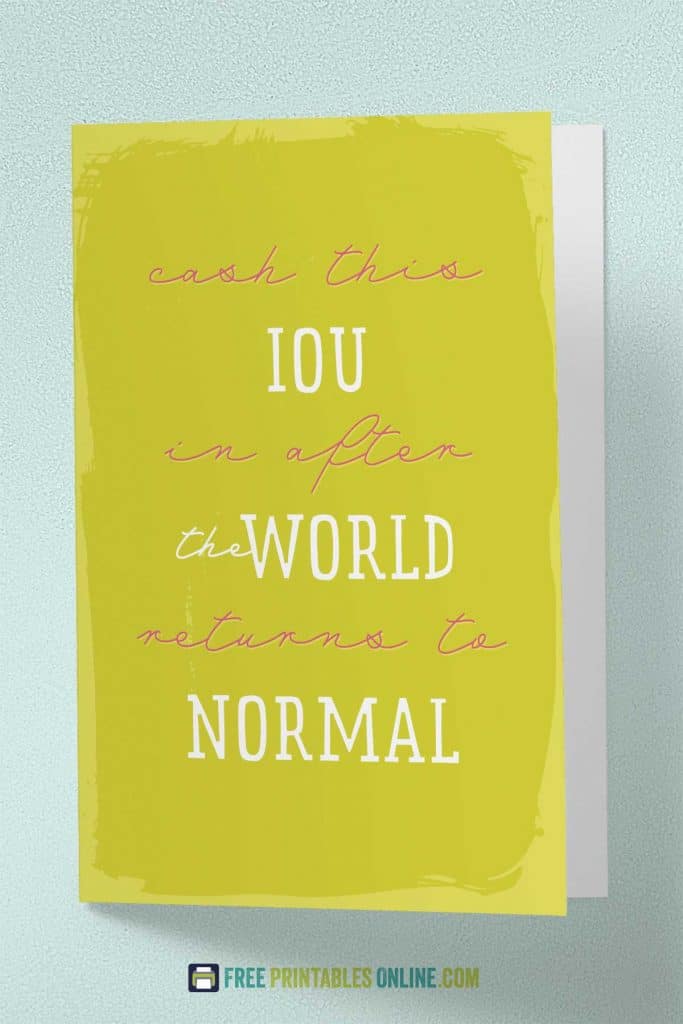 Just FYI, a mistake on my part, the image above represents the IOU as a card, but it is a postcard (which you will see when / if you download the pdf file below).