This blank printable happy holidays card is a contemporary take on retro patterning. This seasonal greeting is consequently guaranteed to stand out in any array of cards on the mantlepiece. Or in the trash, depending on your favourite location to store Christmas cards. No judgement from me.
Anyway, back on the ranch (as my high school debate teacher was wont to say), the intensity of the pattern and colour is representative of I would like to feel about life. I miss travel, bold new experiences, eclectic spaces with diverse personalities. 2020 has been a strange year, and the changes it has brought are likely to make the holidays equally unusual. That said, why not abandon the usual green and red for a polychromatic jumble? Ditch the tinsel and trees for anarchic decor? You can start with this blank printable happy holidays card.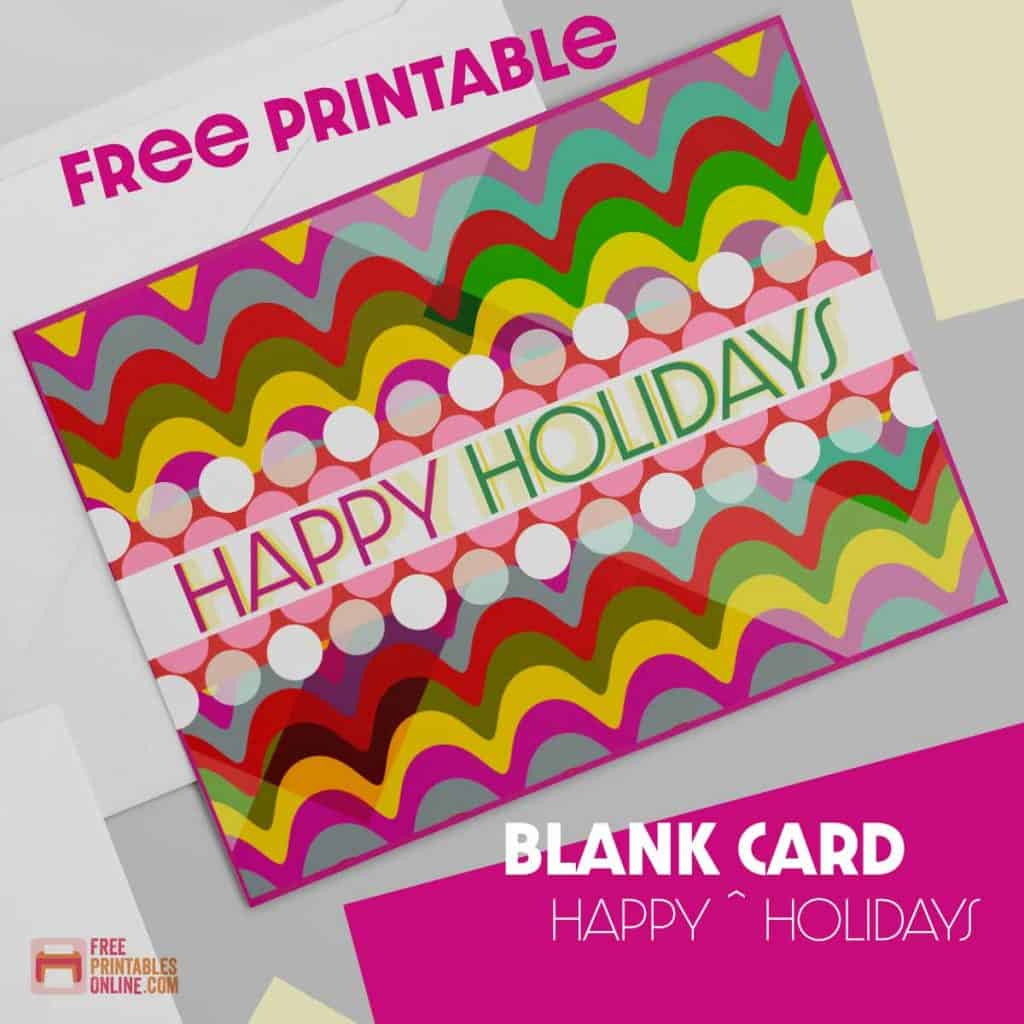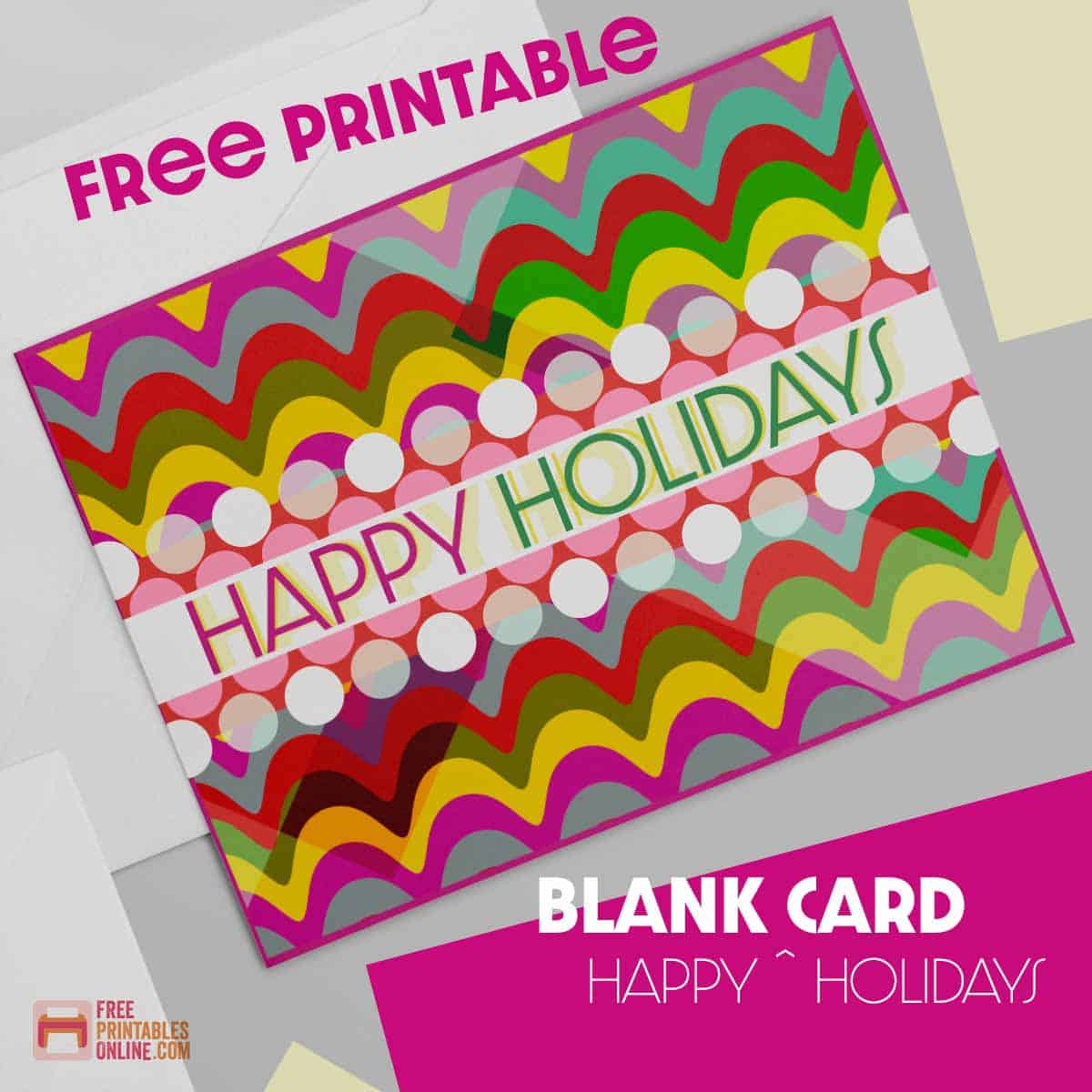 There is no matching envelope to go with this card. To use, download the pdf file below, print, fold, sign, and give.