I created this 2020 virtual graduation party invitation for graduates who, due to Covid-19, are unable to celebrate their achievements with friends and family. Whether you go old school with Skype, easy with Whatsapp, or are full on with Zoom, you can use this virtual graduation party invite to gather your loved ones virtually.
The invitation combines some fixed and some personalizable text. The large text that reads "2020 graduate" in white on a golden yellow background cannot be edited. Similarly, the black text along the top that reads "you're invited to a virtual graduation party" is uneditable. All of the text with a blue background can be customized, however. This includes five lines of custom text.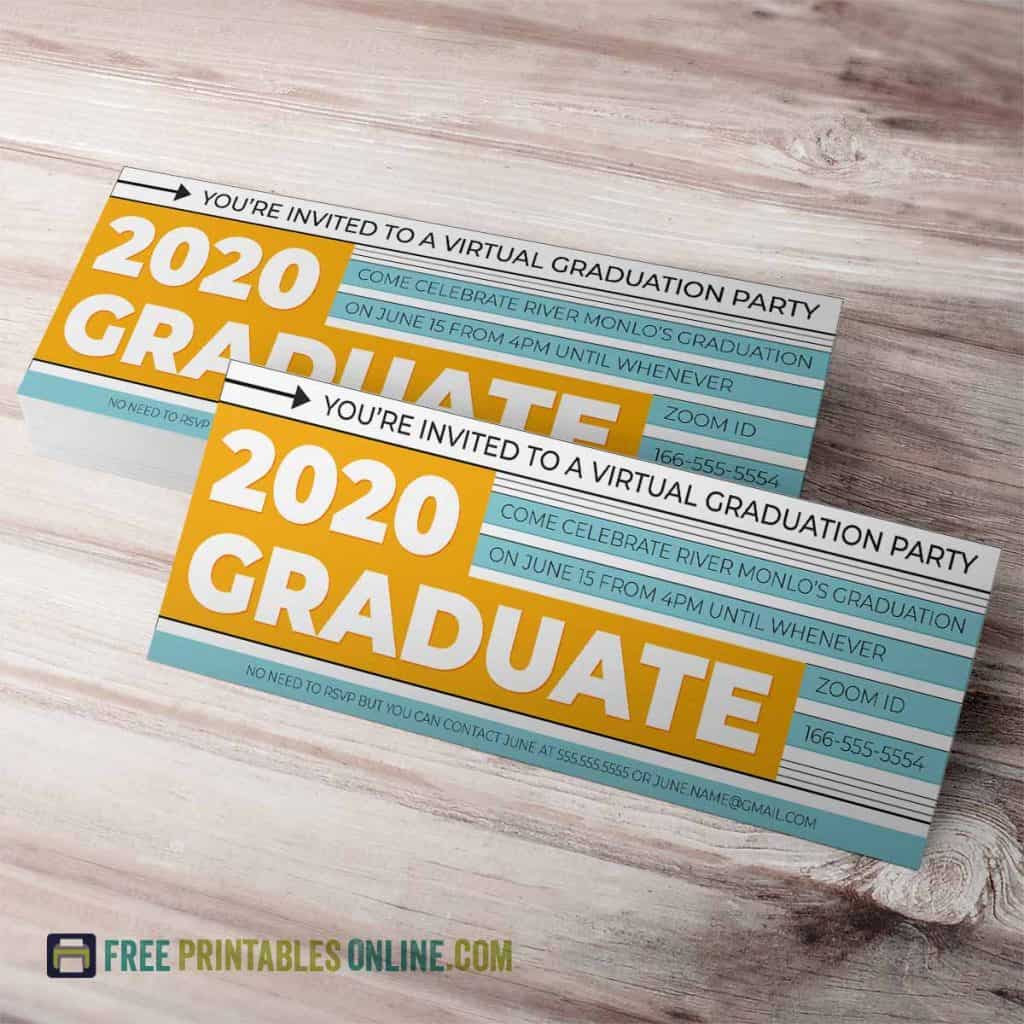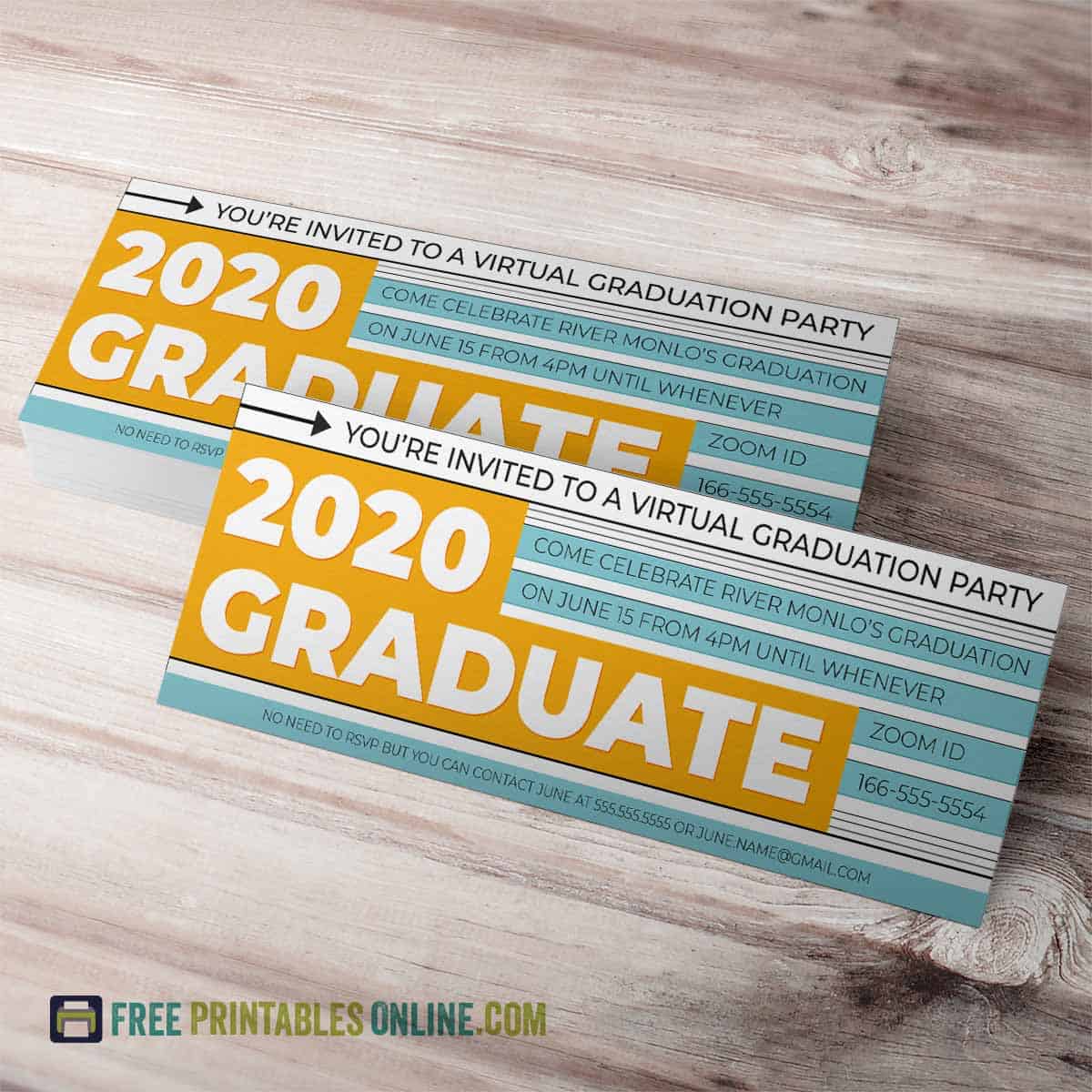 There are three tickets per printable sheet of paper. To use, open the pdf file, edit the text as you'd like, print, and cut.