Make the effort to set aside quality time with your significant other with this indoor date night ticket invite. Quarantine can be tough on everyone, couples included. As corny as it sounds, planning dates is a nice way to turn what feels like endless time indoors into something special that is about you and not news of the world.
To use the indoor date night ticket invite just print the pdf file at the end of this post and write in the details of your date in the space provided. There are five tickets per sheet, so you'll have a handful of invites to plan upcoming date nights in.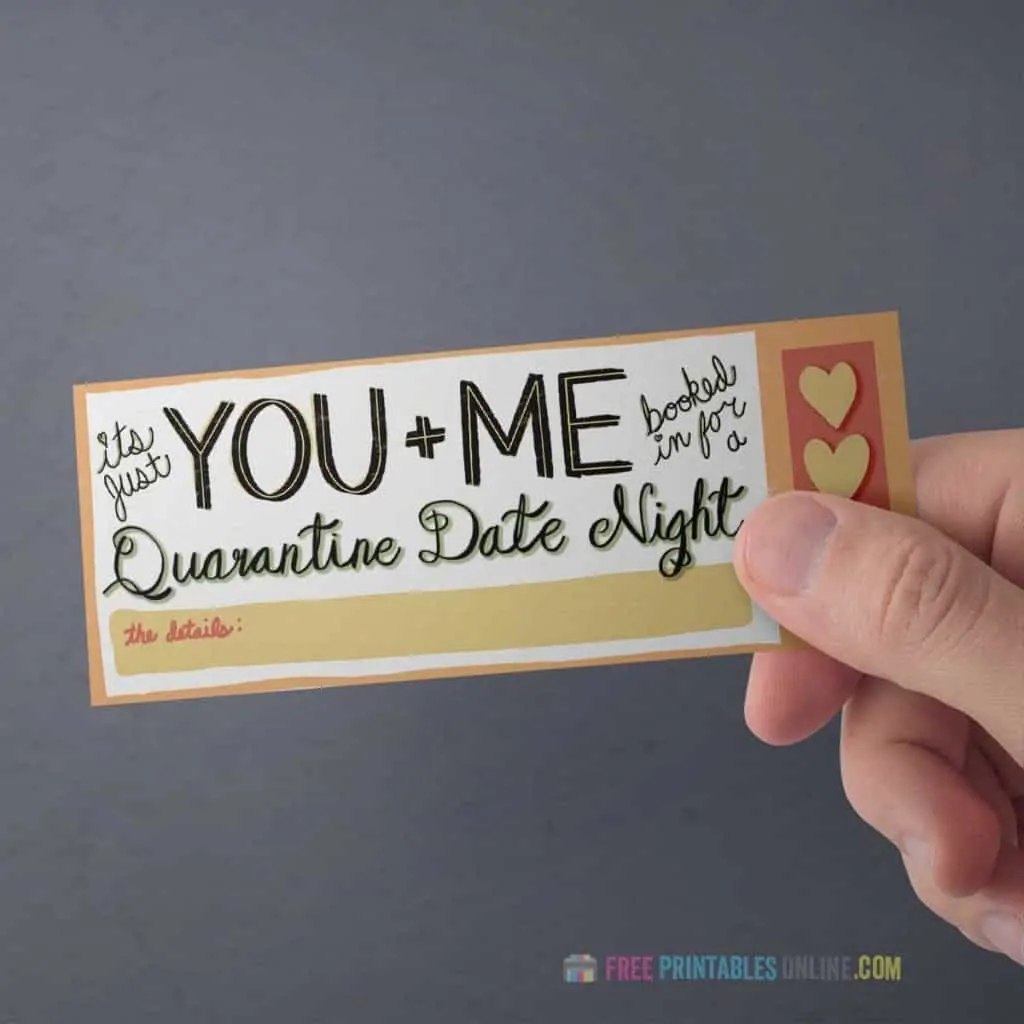 The printable tickets are hand illustrated using Procreate and the test reads as follows: it's just you and me booked in for a quarantine date night. There is space along the bottom of the invite to write in the details of the date (e.g. movie night, bed picnic, etc…). Three hearts decorate the right side of the ticket.