I have not focussed much on wedding related printables, and so to remedy that here is are some premium engagement party invitations. 
The design of the engagement party invites is bold and gold, with gold brush and confetti bordering the entire 4×6 inch card. Sweeping glittery golden text that reads "we're engaged" covers the top one third of the invitation. All of the remaining text below the fixed gold wording is personalizable.
There are three customizable text spaces on the engagement invitations. The typefaces I use can be downloaded for free from Google Fonts. The names are Montserrat ExtraLight and DM Serif Text.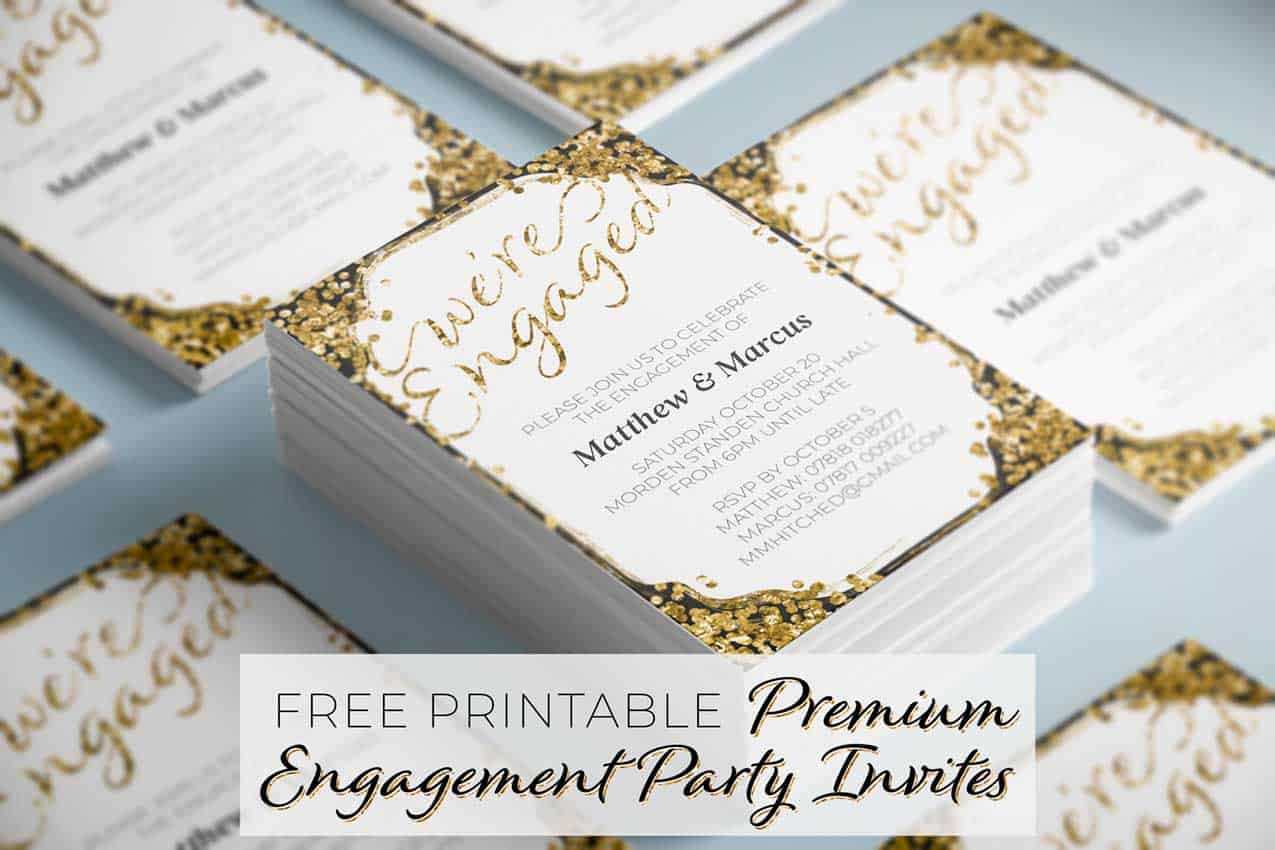 To use the premium engagement party invitations, download the pdf file below and delete the placeholder text. Then add your own text, print, and cut out the cards.