Wedding season (whatever that means) is coming up, so remind your guests of your big day with this pink peacock save the date card. Why pink peacock? Because that's one of the colors in the 2019 Pantone palette and it's easier to let other people make decisions for me.
Anyway, this magenta and pink save the date postcard contains space for you to personalize with your own wedding details. On the left of the card is a calendar illustration. Below fixed "save the date" text there is space on the calendar to add the month and date. To the right of the calendar is space to add the names of the individuals who are getting married. Between the names is fixed text that reads "and." Finally, there is one last blank area into which you can type the year.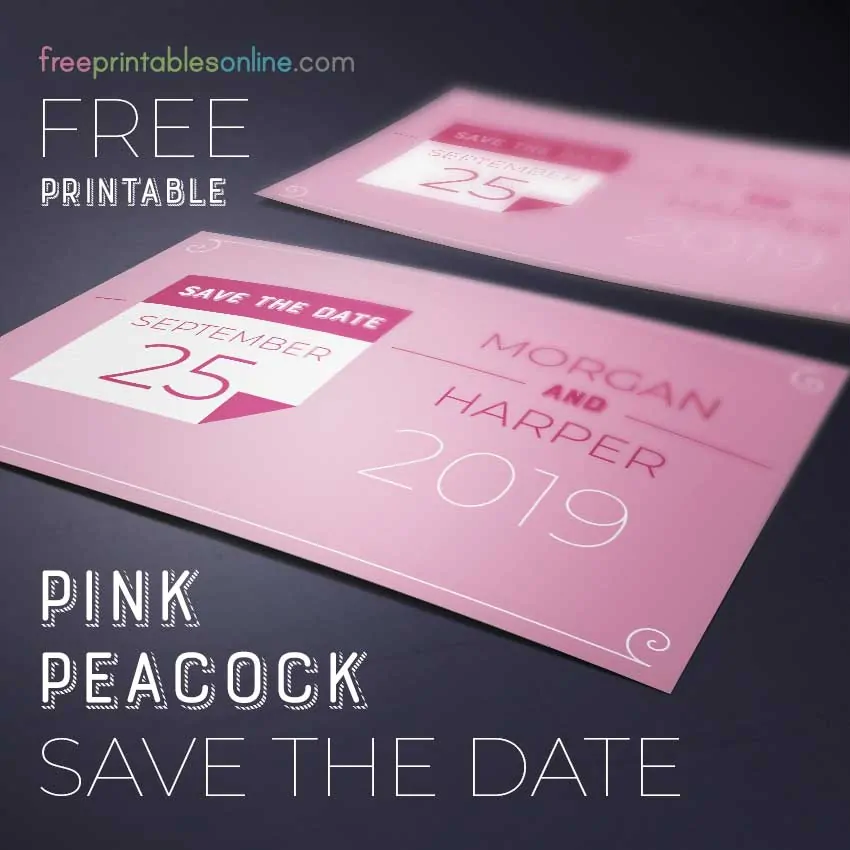 To use this freebie, simply download the pdf file below and type directly into the spaces provided. The print on cardstock, cut, and mail.