These free printable baseball tickets are completely customizable. The color scheme is red, blue, and off white (cream), with a simple design that contains plenty of blank space. The ticket is divided into two sections. The larger section, on the left of the template, features three personalized text spaces. The first is across the top of the ticket, with baseball illustrations on either side. Below this is a larger white box for text. Along the bottom is a third space for text.
The second half of the baseball ticket, on the left of the template, contains space for text such as "admit one" and section, seat, and/or row numbers. There are four spaces in total to customize on this side of the ticket.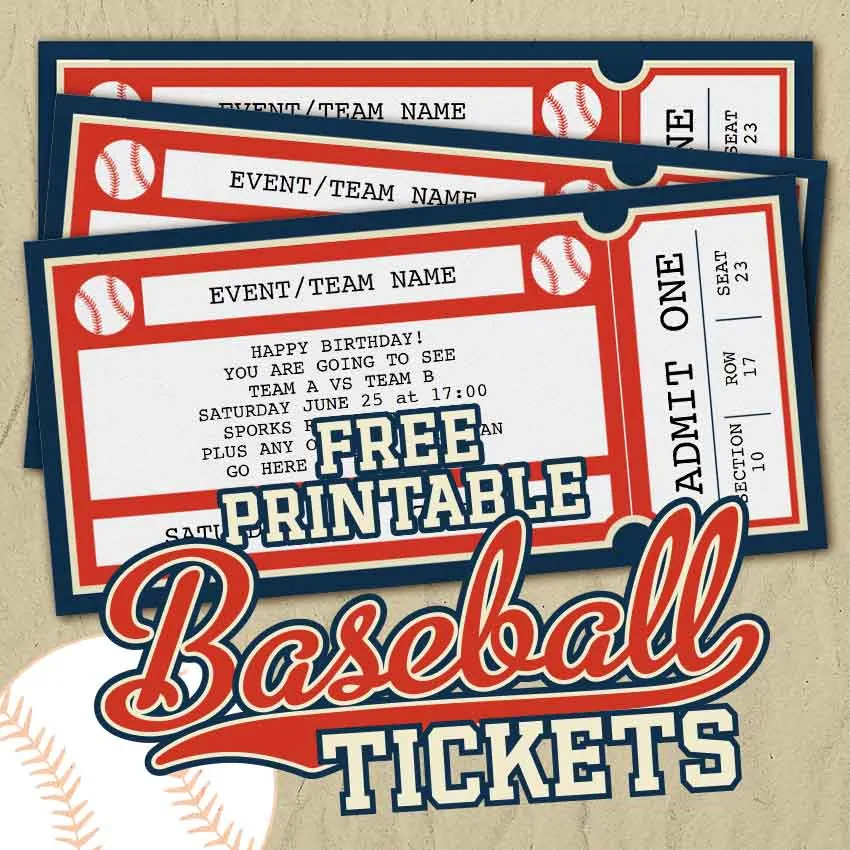 To use the free printable baseball tickets, download the pdf file below and type directly into the spaces. Then print.