Best friend skipping town? Favorite colleague moving onwards and upwards? Grandma retiring to warmer climes? Regardless, save some dosh on party invites with this free printable invitation card. You can even personalize the text with all your own details. The only text that cannot be customized is the large word "farewell" in the center. Everything else is up for customization grabs.
The farewell invitation features a yellow background with black diagonal stripes and some random stars. Over this is a black and white banner with the text "farewell" in capital letters. Above and below the text is all the space for adding things like names and addresses.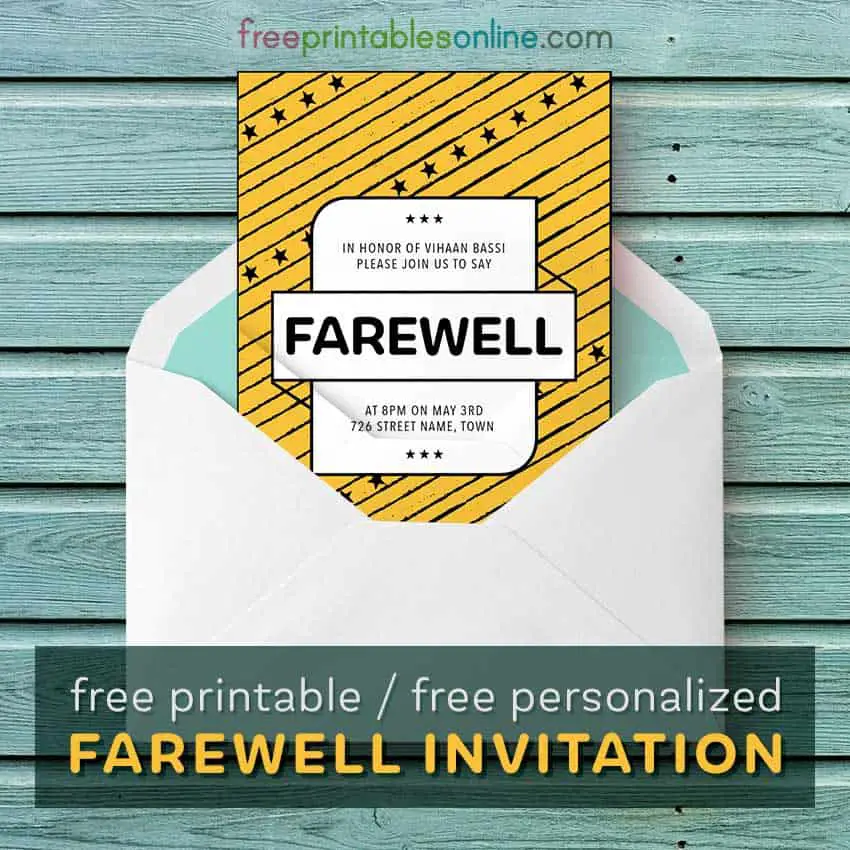 FYI the font used for the farewell text is Globa and the smaller text is Avenir Next Condensed.
Share me
Look out, Pinterest! Here I come!