This free printable good behavior chart template is an efficient way of keeping track of your kid's good behavior. When they pass whatever threshold of points you set, the kid earns a reward. It is also suitable to use as a behavior incentive chart for annoying roommates and significant others.
The bright red and aquamarine chart features space for you to write the name of the child as well as the week the template represents. Days of the week are represented by individual boxes in which you can add a point value for each day.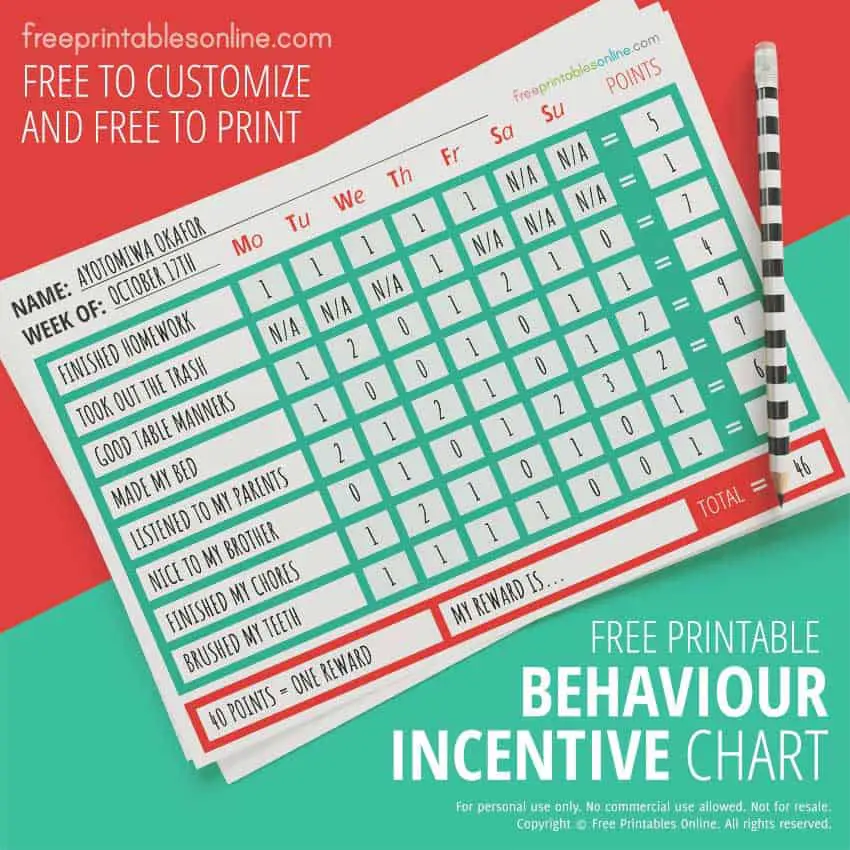 To the left of the rows of boxes is a further blank space for you to write the task(s) for your child to complete. To the right of the row of points boxes is a final box to add up all of the points for that task for the week. Below the points column is a box for you to write the total points for the week. Along the bottom of the good behavior chart are two more blank spaces, in which you can write the points threshold for award renewal. Actually, you can write whatever you'd like!
Pin meeeeeee