The painted fleur monthly meal planner is based on the popular painted fleur weekly meal planner I posted awhile back. The design is simple enough to ensure there is space to write all of your meals. It's also still eye-catching enough for you to remember to fill it in!
Across the top of the meal planner is the text "monthly meal planner." Below this headline are boxes with the days of the week alternating with red and yellow patterned backgrounds. The remainder of the page is filled with blank boxes divided into three sections. Each section contains a letter (B, L, D) to indicate space for breakfast, lunch, and dinner.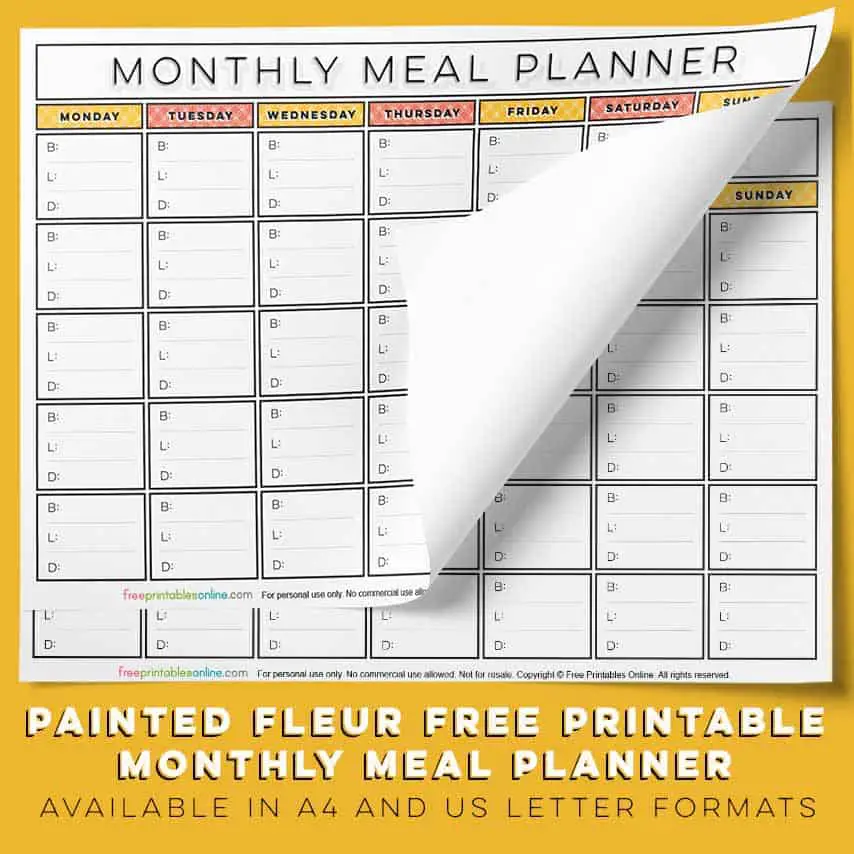 This monthly meal planner is perfect for busy people and to ensure families know what's to be dished up each evening for dinner.
This monthly meal planner is available in two sizes/formats: US Letter and A4. Choose which is most appropriate for you and download below.

Share, Share, Share
I spend a lot of time creating the free printables on this site and it's really helpful when you share them on social media. Thanks!