These cute bear-themed free printable children's party invites are ideal for parents and caregivers who want a simple, affordable way to make great birthday party invitations for their kids. The design features an illustration of a bear on a blue background. Above the creature is an orange box with space for you to type the age of the birthday boy or girl. to the right of this is a bright polka dotted area with a white block into which you can type all of the remaining party details.
The font I've used for the text is Annie Use Your Telescope, which can be downloaded for free from Google Fonts.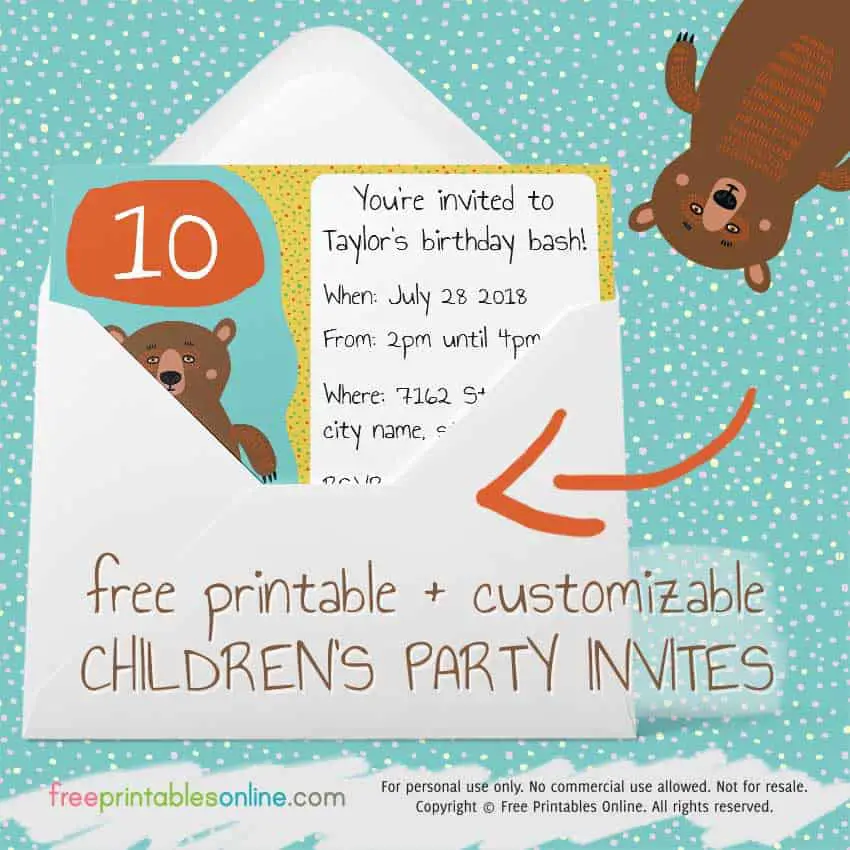 To personalize these free printable children's party invites simply download the file below and open in Adobe Acrobat. Type into the available spaces and print. Alternatively you can delete the text and print the invitations as blank in order to hand write all of the details.