This set of two food stubs is ideal if you are hosting any sort of ticketed food related event. Do you host regular events for a community center or charity? Does your school put on fundraising bake sales and dinners? Do you host dinner parties or supper clubs of your own? No matter, you can use these food stubs as entry tokens and/or tickets to your event.
The blue and orange design is quite basic, with business card sized tickets featuring space to personalize with your own text. The cards are divided into two sections. On the left there are two text blocks, a header and a paragraph block. On the right is an illustration of a tiered pan set, and under these there is further space for a couple of extra words.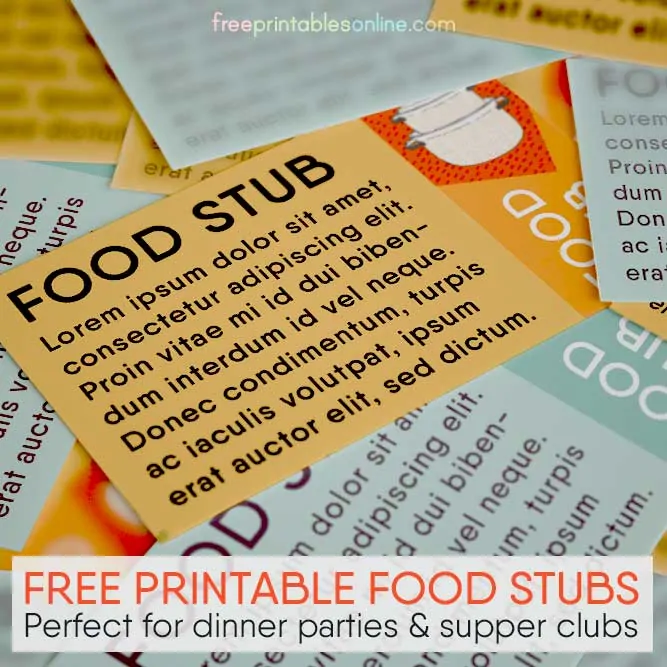 Hey! Sharing is caring. Please share this post around and help me to gain readers.