Some of the most popular printables we've featured have been of free babysitting voucher sets. This new printable babysitting coupon features an illustration of a baby in a cute patterned onesie. Next to the illustration is fixed text that reads "the bearer of this voucher is entitled to one free night of babysitting."
Below this, along the bottom right of the coupon, is a white space for the voucher gifter to write in any details of the offer (e.g. name, date, phone number, limitations of the offer, etc…). There are 8 coupons per printed sheet of paper.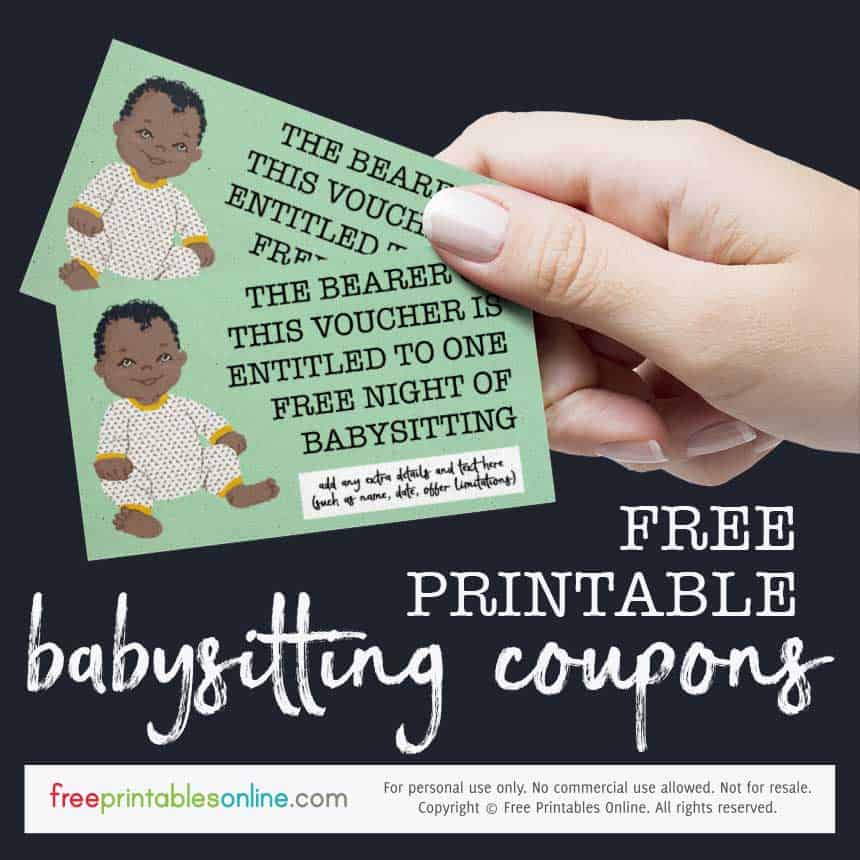 Please consider sharing this post on social media and with your friends. It really helps the site stay afloat!