This free printable Up in Lights 2021 graduation invitation features a unique 3d vintage cinematic effect and can be easily personalized with your own custom text. If you love the look of vintage marquee lettering, you will surely love this stand-out graduation invite.
A vertical signpost sits on the right of this 5.5 x 4.25 inch card, on which bright lit up vintage text reads "2021." A rustic arrow sign points to the year. Along the bottom is a sign with the text "graduation" in retro capitalized lettering. In the center is a cream colored blank board, where you can add any text you see fit.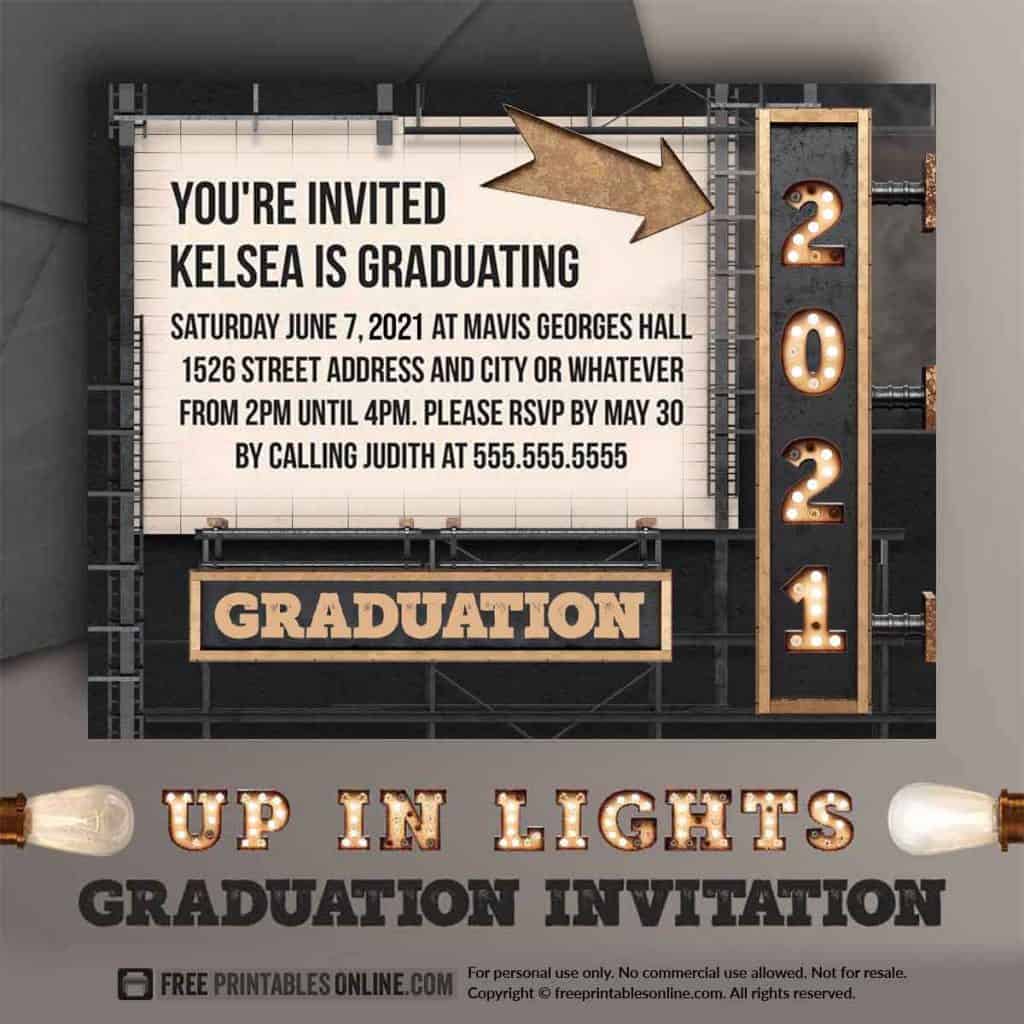 To customize this 2021 graduation invitation with your own text, download the pdf file below and type into the spaces provided. Or delete the text, print the invites blank, and hand write your wording. You can use a standard notecard envelope to fit or simply send the invitation as a postcard.