This is a clean, simple gray and white printable template for 50/50 raffle tickets. The tickets are divided into two portions, where the left 1/3 of the ticket can be torn as a stub for the purchaser to keep. Along the top of the right 2/3 of the card is two lines of personalizable text. Below this is a third blank space for text, which is in between two money bag illustrations. The space on these bags can also be customized with the cost of the raffle tickets. Finally, there is a gray box for the ticket number at the bottom.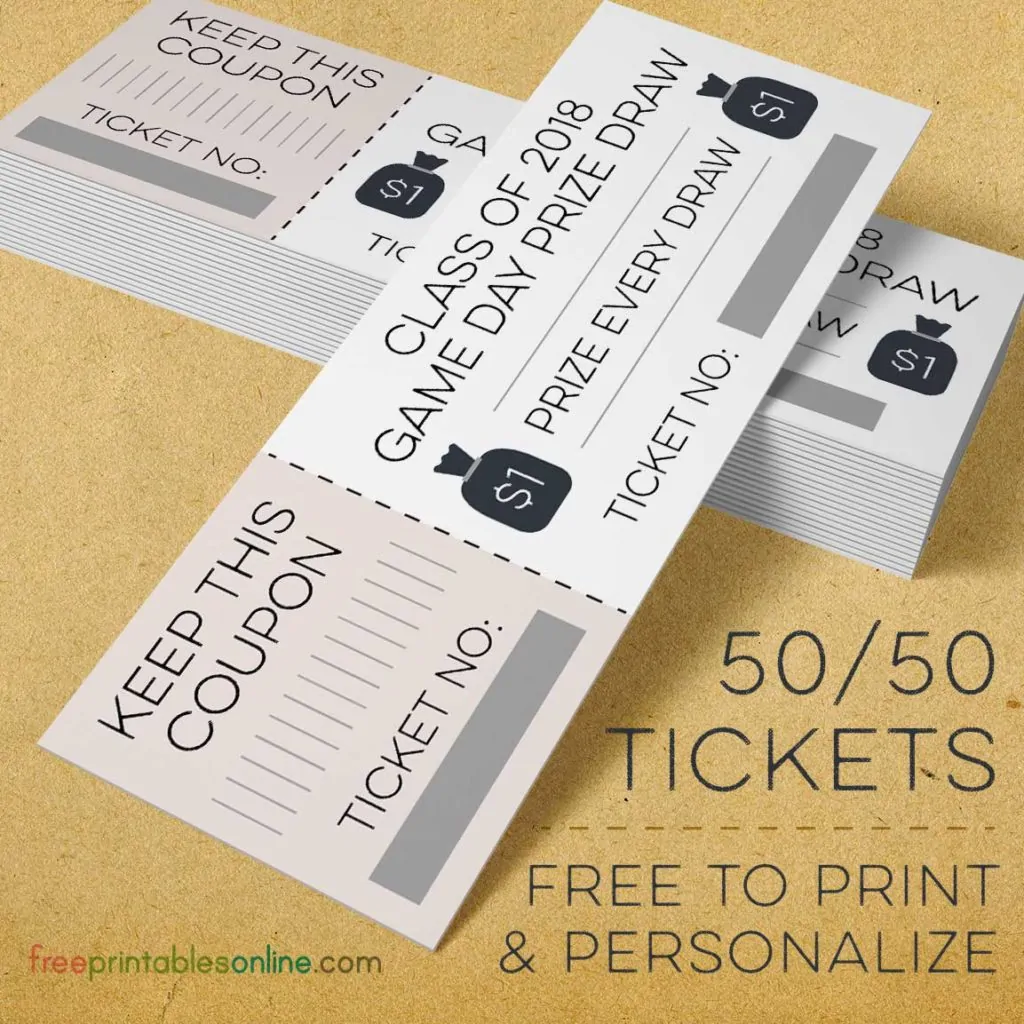 The ticket stub reads "keep this ticket" across the top, with a simple lined pattern beneath. Along the bottom is a matching gray box for the ticket number.
There are 8 raffle tickets on each printable sheet of paper, each with its own custom area for adding matching ticket numbers.