This two column save the date card is a simple and elegant way to announce your future wedding date. The design features a patterned background with two boxes that break the vertical card into two columns. The left column contains a black box with fixed text that reads "save the date." Below this are two spaces where you can type or write your own details. The first space is for you to personalize with the year, and below that you can customize the save the date with any other information.
The righthand column contains lines of months and numbers. The far left column are the months of the year, followed by three lines of dates. The bottom of the third date column features a black box with vertical text reading "month + day." Simply circle the month and date of your wedding and you're all set.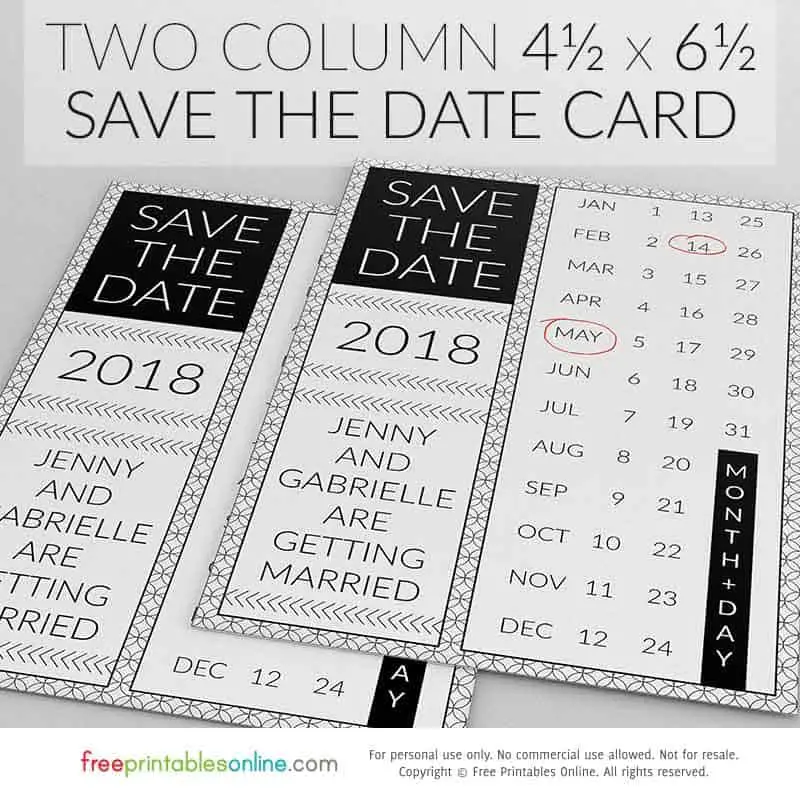 The all black and white card measures 4 1/2 by 6 1/2 inches. As the card is single-sided, it can be printed on heavy cardstock and sent as a postcard save the date invite. Alternatively bung it in an envelope or craft them into paper planes to launch at friends and family next time you hang out.
Pin this free printable save the date card