Welcome to OMFG cell phone users week at Free Printables Online! If the no cell phone use sign from a few days ago had no effect, then it's time to get your passive aggressive (okay, more like covert aggressive) groove on while you start to dish out these Passive Aggressive Inside Voices Card.
The card is divided into two space, with an illustration of a hand holding a cell phone on the left. On the right panel, large words across the top of the card read "inside voices please." Below the large text is the following paragraph:
hi. this is just a friendly reminder that your conversation is of zero interest to the rest of us, and that your apparent disregard for those around you is profoundly annoying.
It is signed "kind regards, all other people."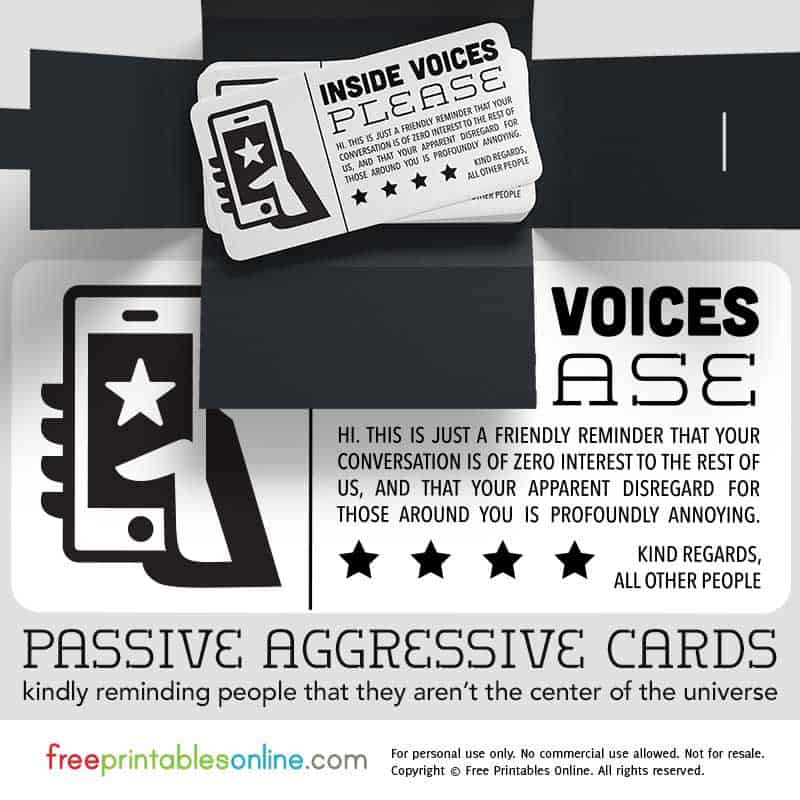 Each sheet contains 12 of these easy to print covert aggressive cards, so there are plenty to go around. Warning: people will probably think you're a jerk.