These free Crimson Grain printable 3×5 recipe cards are a smaller version of the their 4×6 counterpart. These recipe cards are perfect for recipes that don't need as much space as the larger cards provide.
There are four different 3×5 cards in this set, in varying color schemes of pink, yellow, navy blue, and olive green. The background is a hand drawn polka dot pattern fronted with a white square in which you can write the details of your recipes.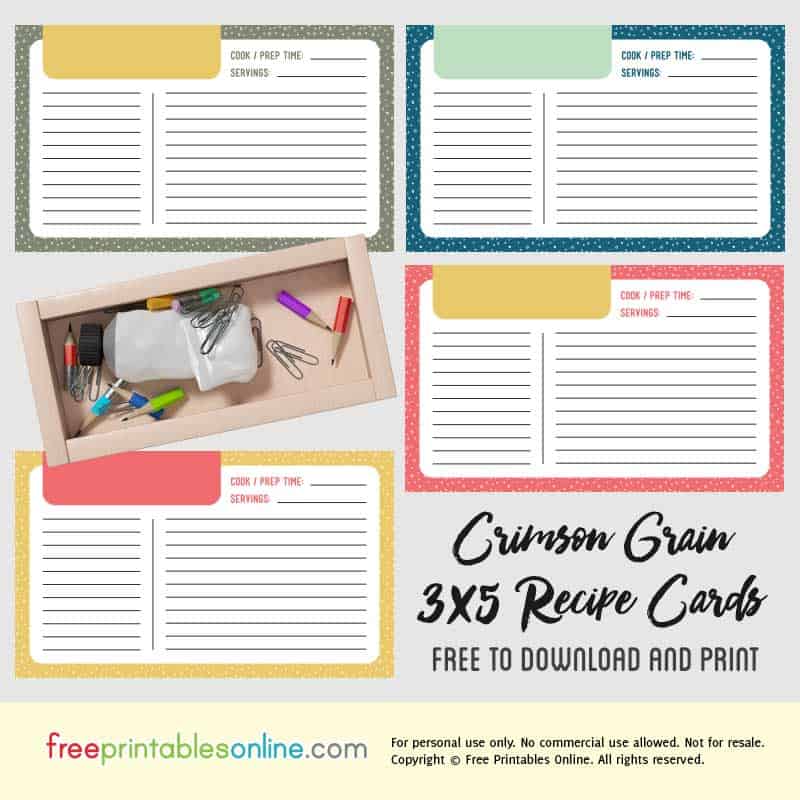 A left column exists for ingredients and right column for instructions. Along the top right is text reading "Cook/prep time" and "servings," each with space alongside to write the numbers. Finally, a drop down tab along the top left features plenty of space to note the name of the recipe.