Yet another way to organise your seasonal recipes, this vintage Christmas wreath recipe page is available to download for free below.
Designed to be written on by hand instead of typed onto, there are four spaces for your recipe information. Along the top of the page is a line for you to note the title of your recipe. Directly below the brown "recipe for" text is a vintage illustration of a star-shaped Christmas wreath. A lined column for ingredients is on the left side of the page and a larger lined column for the method and recipe instructions fills the centre section of the paper.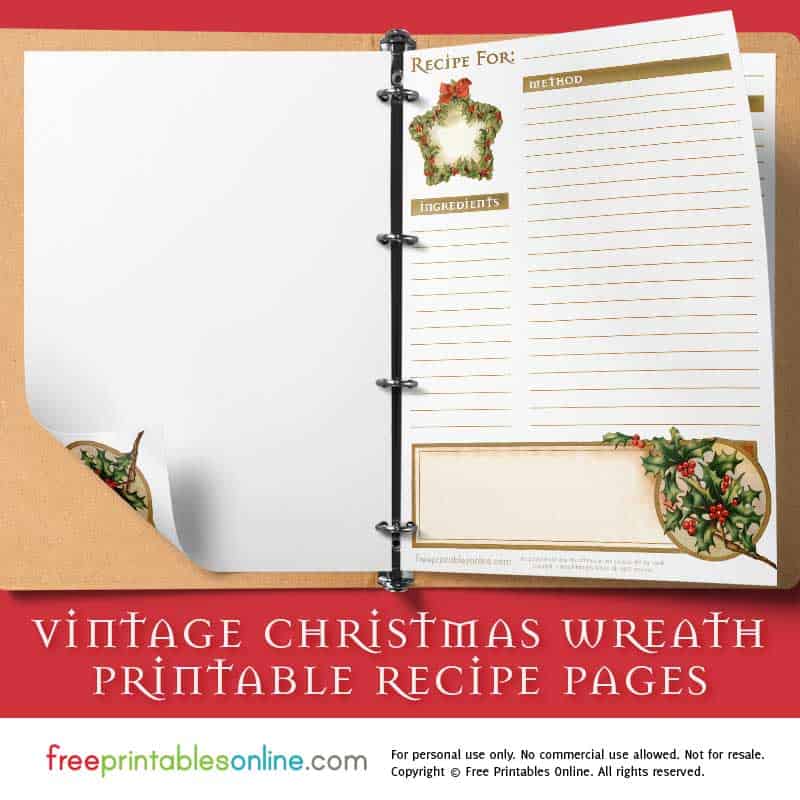 The bottom of this Christmas wreath recipe page features a vintage beige illustration with green and red Christmas Holly surrounding the fourth block of empty space. This is a good spot to write down any additional recipe notes that don't fit with the instructions. Think cooking times, stories and anecdotes about the recipe, and servings.