Are you tired of sickly and false sentimentality associated with Christmas and other holiday cards? Forget spending money on fabricated feelings and instead print a few copies of this stay in touch greeting card and give them to the people you actually want in your life. As for everyone else, well, don't give them this card because then you might hear from them when in reality that's the last thing you want.
The design of this no nonsense holiday card is simple. A blue newsprint effect background with a pop art gradient makes the white striped shadow text stand out. The wording reads "let's stay in touch all year long."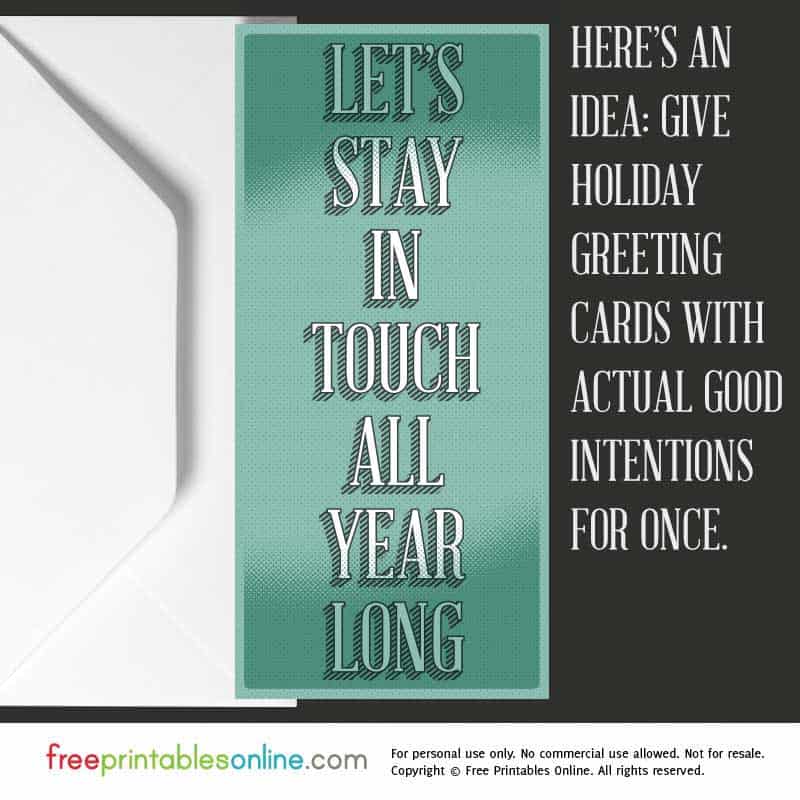 This free printable greeting card will fit in a standard business envelope.