Spruce up your holiday letters and notes with this winter holly printable Christmas stationery. The layout of the stationery features a large gap of space in the center for you to write down all of what's on your mind. Tell the story of what your family did this year, or tell your mother in law to sod off. Or both! You have options.
Anyway this printable Christmas stationery is bordered by a lovely holly leaf pattern in blue and green with red berries. Instead of a solid color, the leaves are overlaid with a shimmering effect, which gives the illusion to readers of your letters that you are in a happy seasonal mood.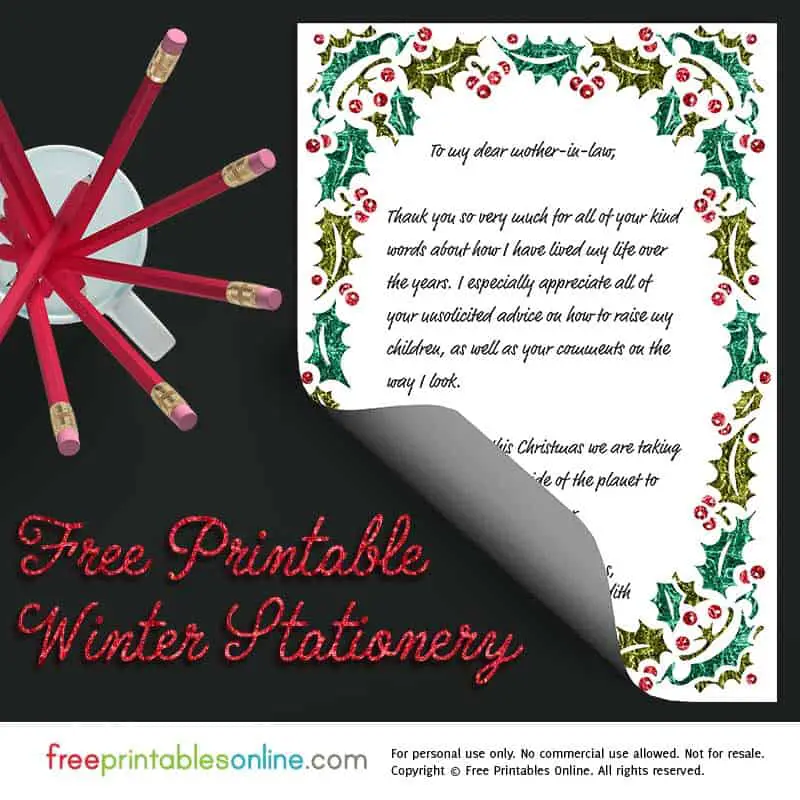 The stationery can be downloaded below in both A4 and US Letter formats.