This free personalized CD envelope is perfect for creating mix CDs of your favourite tracks, whether as a gift or to make a concise collection for playing tunes in the car. The design of the sleeve is a pale aquamarine with broken stripes and a retro vintage styled logo in dark gray and white.
The unique thing about this CD sleeve is the text is customizable. There are four form fields that can be personalized: two at the top (suitable for dates especially), one in large script across the center, and one in smaller text along the bottom banner.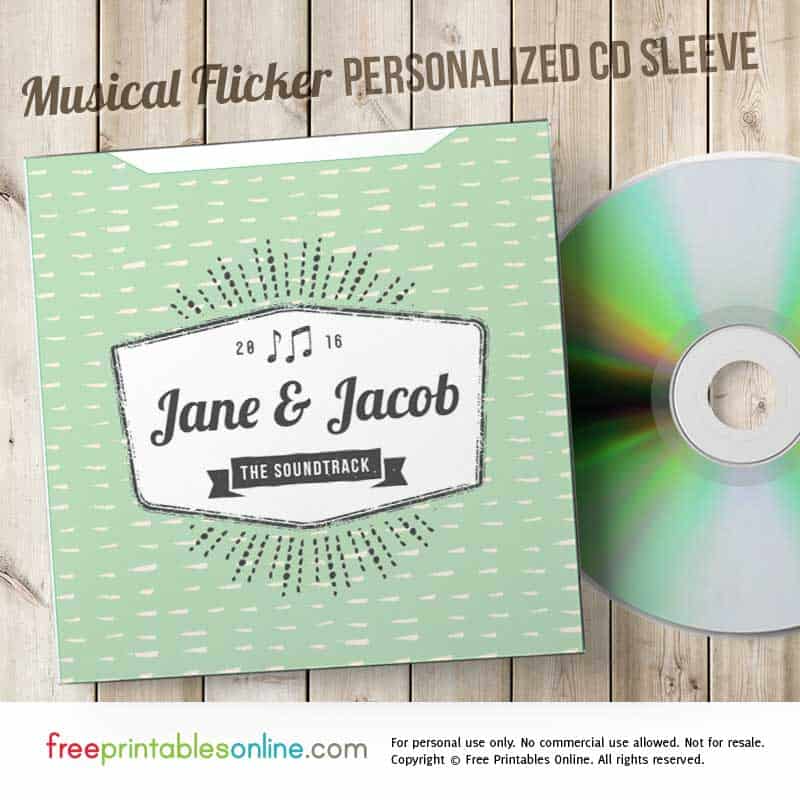 Make a compilation of songs to commemorate the first year (or many years) of a relationship and call it the Jane and Joe soundtrack of 2016. Now that's an easy wedding favor!