Spring growth is a free personalized printable letterhead freebie with space to customize the stationery with your name and initials.
A blue and green pattern of vector leafy stems spans the top sixth of the letterhead. A white box sits in the center of the artwork, and your name can be typed directly into the box. Along the bottom is a band of the same pattern, broken in the middle with a blue square where your initials can also be typed directly in.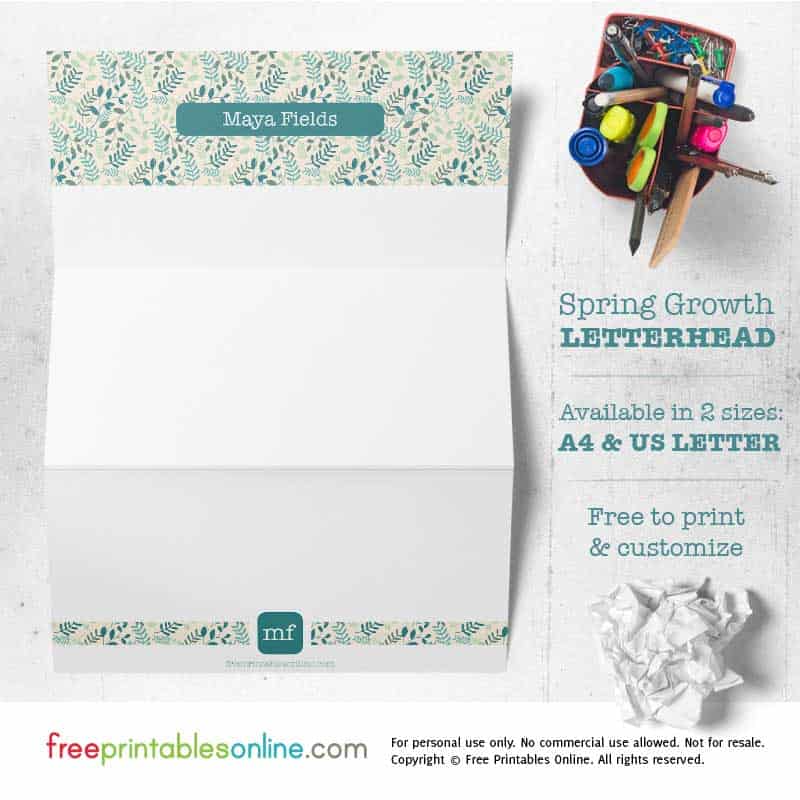 Spring Growth letterhead is available in both US Letter and A4 formats, and can be download below and printed for free.