This cute birthday party boarding pass template is perfect for creating your own custom airplane, airport, and/or travel themed birthday invitations. Whether the birthday boy or girl is a child or a grown up, these red and yellow boarding pass invites are a free, fun, and easy way to get the word out about any birthday celebrations.
The design of the invitation features a striped red border with yellow blocked out spaces where you can input your own custom text. Across the top of the card is an illustration of an airplane carrying a banner that reads "you're invited to a celebration." Other fixed text sits along the bottom right side of the invite and reads "we will provide inflight snacks & entertainment. Enjoy your flight."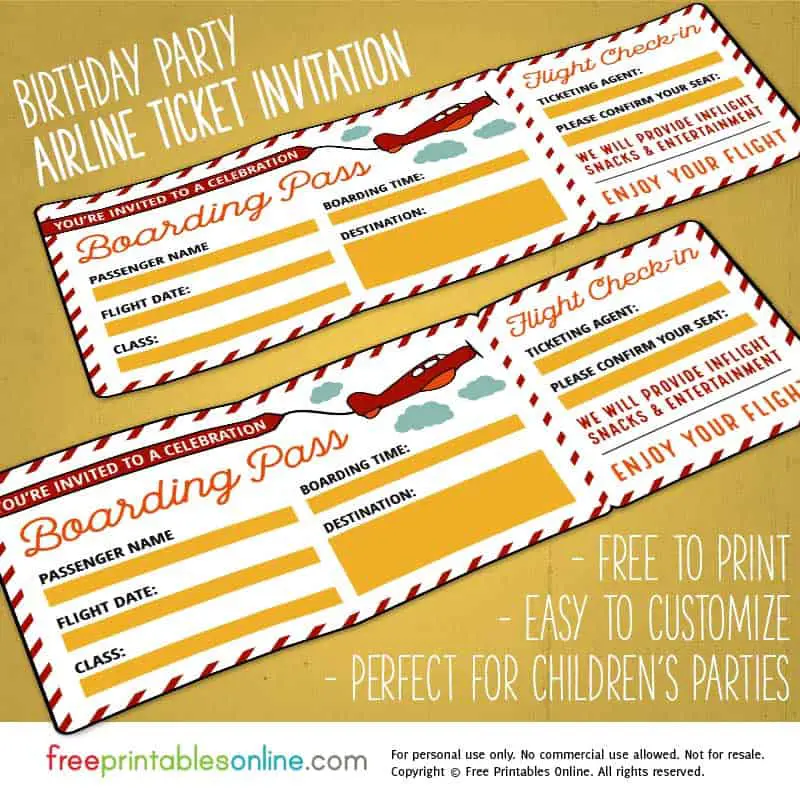 You can download and print the boarding pass template below. The invitation can be personalized by inputting your own party details into the pdf file before printing.