This boarding pass save the date template is an easy and free (well, save the cost of paper, ink, and postage) way to get the word out about your upcoming nuptials. The boarding pass can be easily personalized with your own custom text. The only fixed wording is across the top of the save the date ("boarding pass") and along the bottom right.
The design for the boarding pass save the date template is simple, but there is still plenty of space for all of the necessary text to be added. The color scheme is red, tan, and white, with illustrations of airplanes and a heart in the upper righthand corner.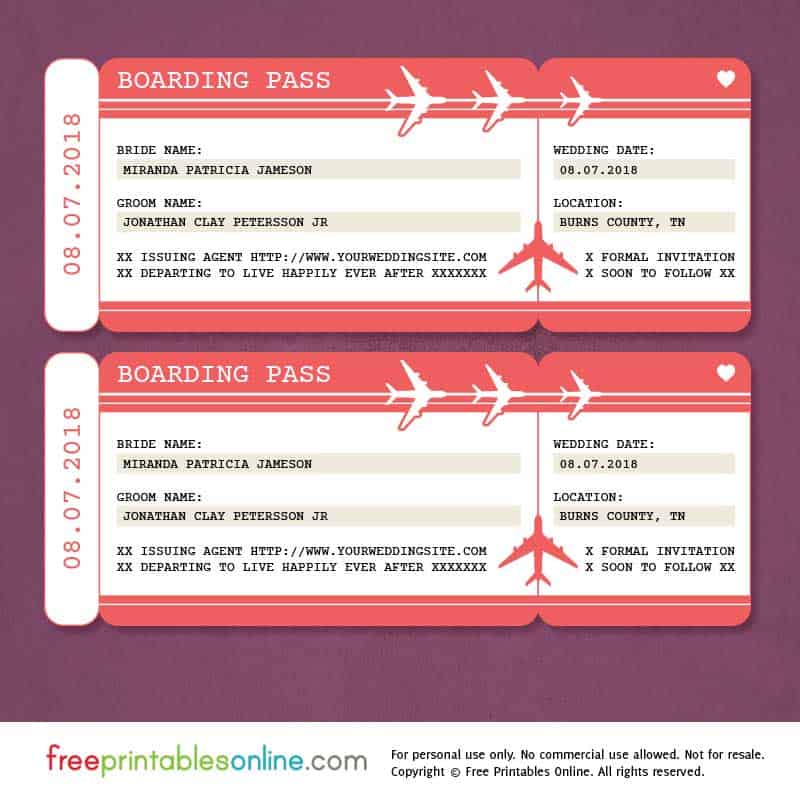 The spaces that can be personalized include the bride's name, groom's name, wedding date (in two places), and wedding location. There is further space to add whatever additional text or notes appropriate to your big day.
Download the pdf file below to access the invitations, where all you need to do is type in the relevant details and print.