While this personalized birth announcement postcard can actually be used for any occasion (all of the text is personalizable), the cute design especially suits the announcement of a new baby.
The design is simple gray and white, with a hand-drawn decorative frame that ends with a flourish and a heart dangling from the end. The background is wavy gray and white stripes. There are three blocks of text, each of which can be personalized with information about your new bundle of bank account drainer joy.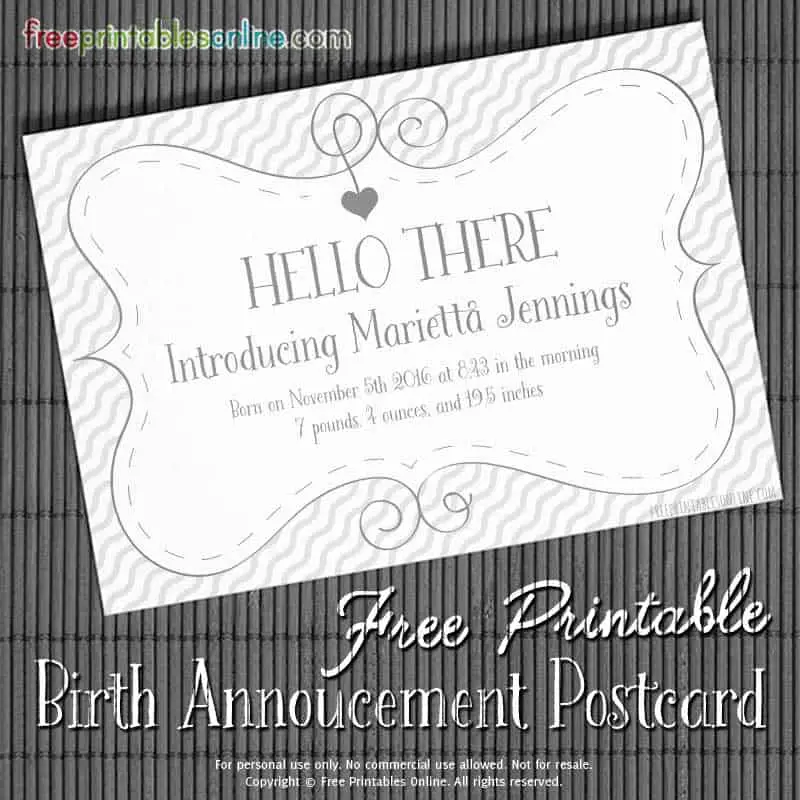 There are two postcards on each printable page of the pdf you can download below.