It's that time of year again when chocolate is prioritised above all else and that is socially acceptable on all levels. The selection of free printable advent calendars below include an array of DIY advent calendars, including sets you can stuff with chocolates and candy as well as others on which you can hand write your own messages.
Please be sure to thank the talented designers behind each of the printable advent calendars in the comments on their respective blogs.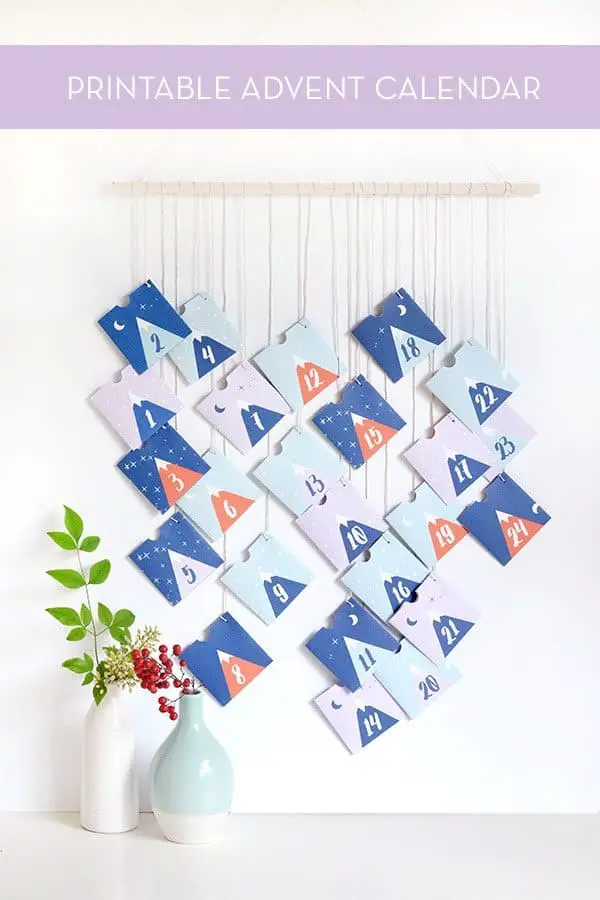 Print, cut, and fold these cute snowy mountain advent calendar envelopes with ease thanks to step by step photo directions.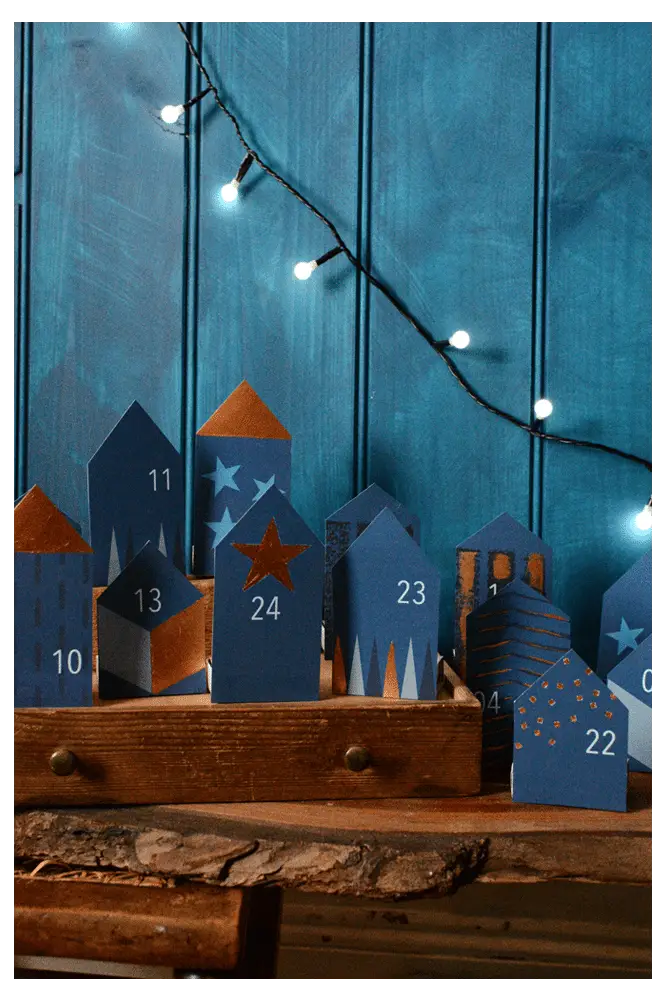 A gorgeous set of wintry houses, this unique DIY printable advent calendar will add festive spirit to any mantelpiece this holiday season.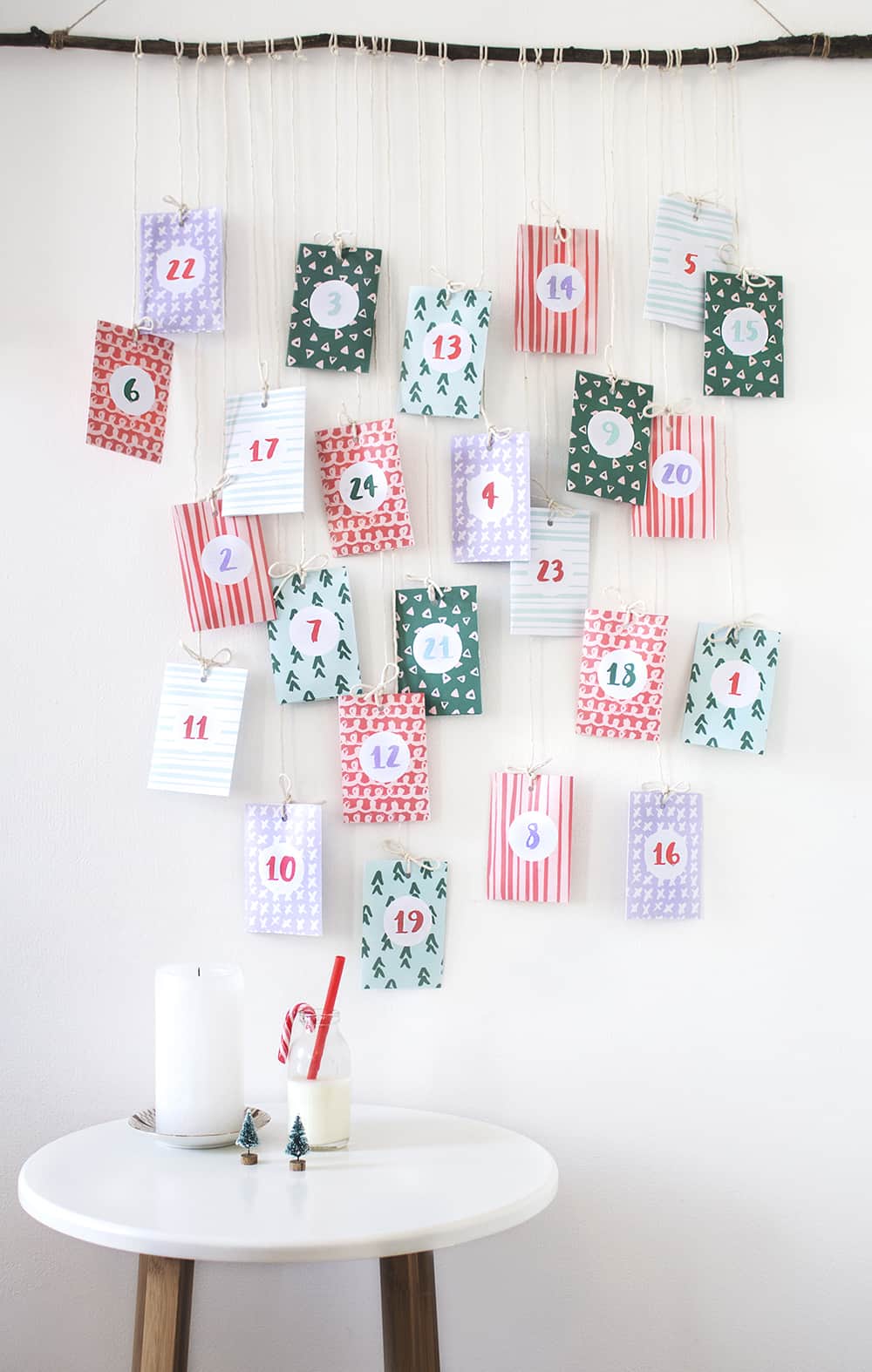 Simply print and put together these bright seasonal advent calendar envelopes, punch a hole, fill with treats, and hang with twine. I love that the designer hung the envelopes from a stick – great idea!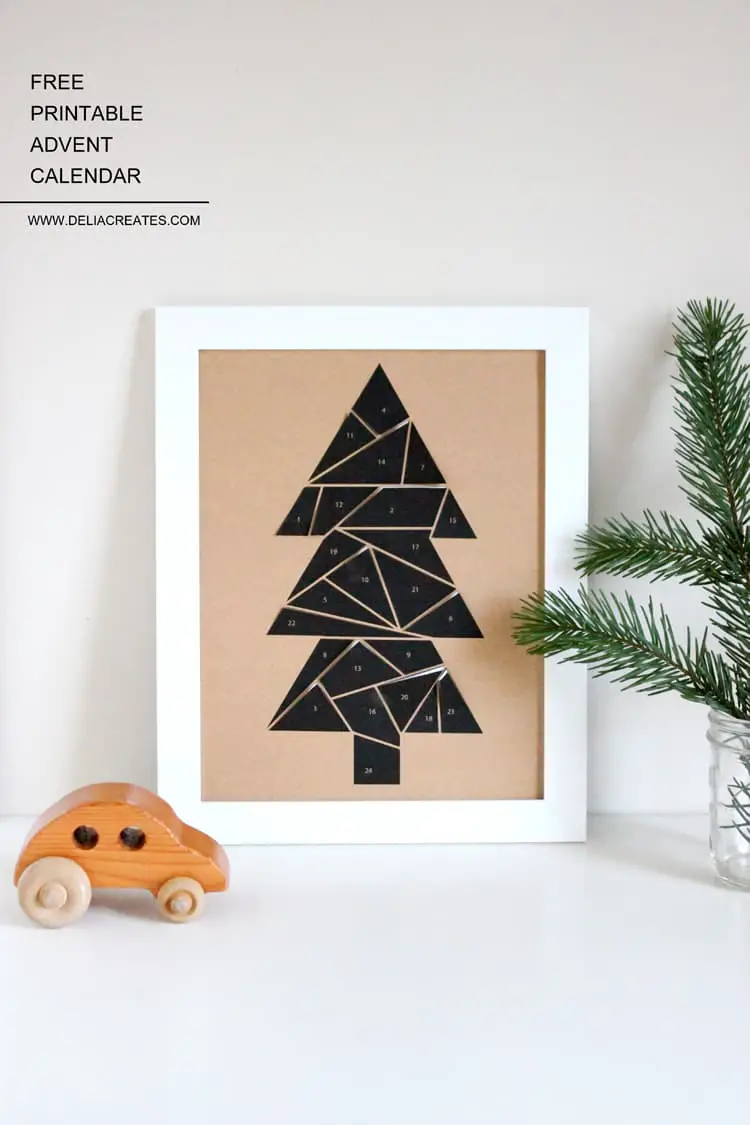 Perfect if you lack space for a traditional advent calendar, this contemporary advent calendar design is made from two sheets of printed card stock. The top sheet contains the windows and you can write your own statements on the bottom layer.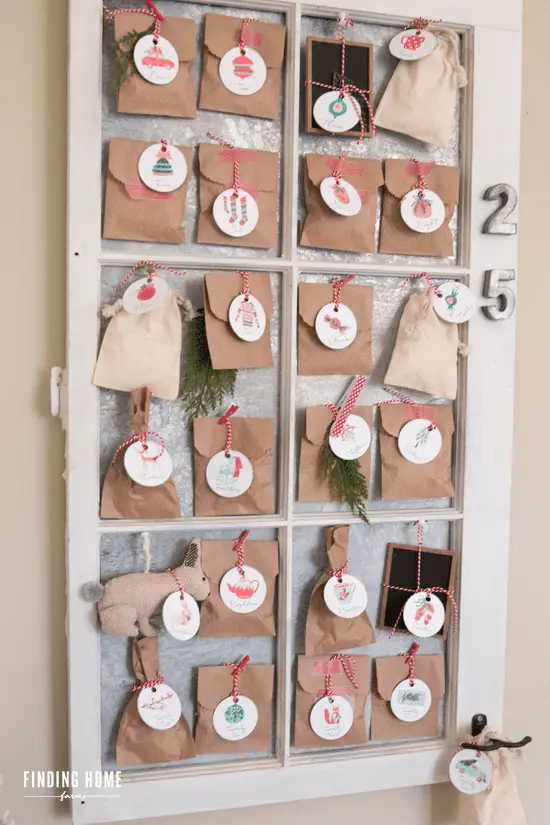 I adore the simplicity of this well designed advent calendar concept, which is to print the tags and then tie them with twine around filled paper bags and/or other objects. This is a great idea for anyone who wants to include trinkets as advent calendar gifts.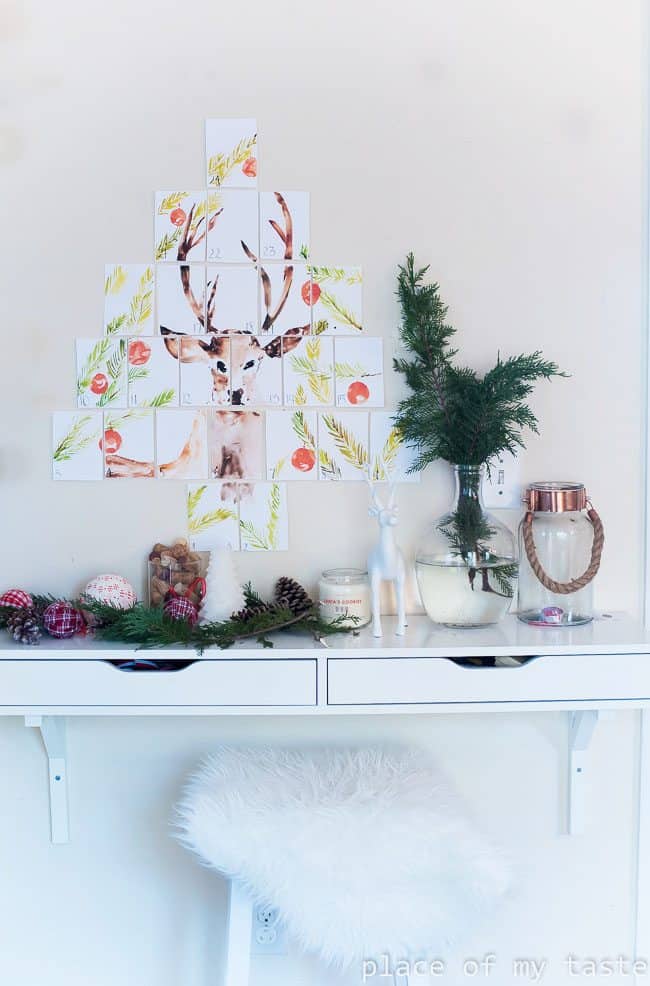 This hand painted printable advent calendar doubles as a gorgeous wall decoration as well as an advent calendar. No words! The watercolor is stunning and the idea is so unique.