It seems like everyone has a relative who remembers every anniversary, every birthday, every significant (or insignificant) date, and a card arrives in the mail to mark that occasion year after year. How do they do that? Why do they do that? Do you care? Should you feel guilty that you never reciprocate by sending them a birthday card for a date you never knew in the first place for a person you haven't even seen in five years?
Then I was visiting someone once and noticed they kept a list of names and dates pinned to their kitchen wall. Birthdays and anniversaries were neatly written down, recalled with a quick glance at the birthday calendar.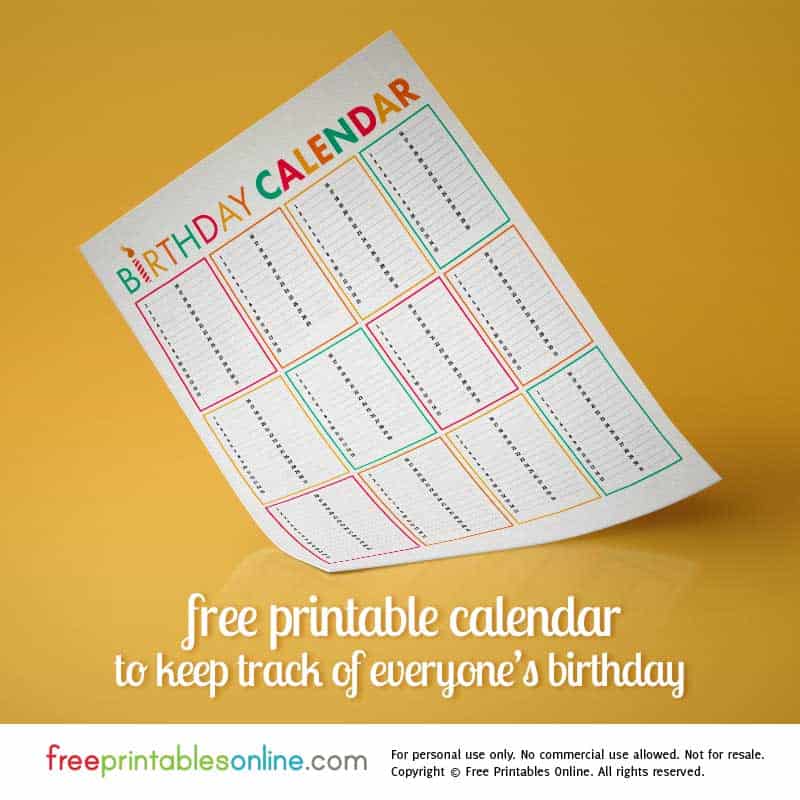 This birthday calendar printable is simple in design but with enough space to note a name (or two if you write small) on every day of every month of every year. The design is bright and colorful, so stick it on the fridge and you'll notice it all the time. So you can still never send cards but at least you'll be able to say "I was thinking of you on your birthday last year" when you finally see that relative at the ten year family reunion.