Print these pillow boxes and use them for party favours, gift boxes, or to store small trinkets. The boxes are a small 2.6 x 4 inch sizes, so are perfect for sweets and treats. The pattern is red and grey with spirograph shapes on stems.

To assemble, cut along the outside lines and fold down the center line, gluing the tab to the opposite side. When the glue is dry, pinch the box slightly so it bows outward, and push the end flaps down to close.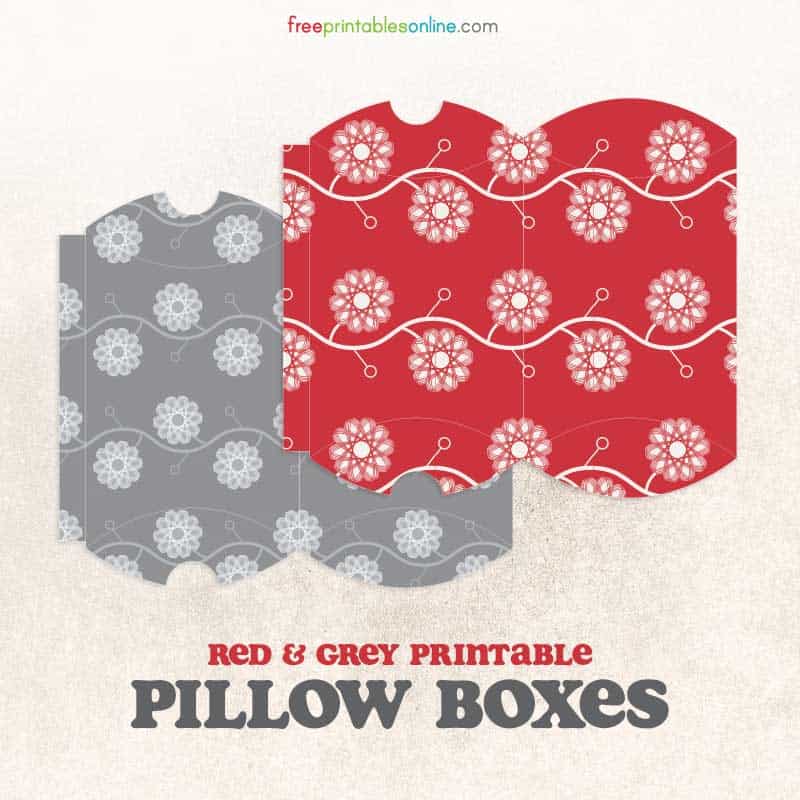 I created this pattern years ago after a surge of memories regarding one of my favorite childhood toys: the spirograph.