[download_data id="4047″ data="post_content"]
Plan your meals ahead with this free printable weekly meal planner. There is space at the bottom of the page to add your own personal notes, like substitutions, grocery shopping notes, or messages to other family members or housemates who might be in charge of meals that week.
The simple two tone brown colour scheme of this weekly meal planner won't distract you from what's important: what's for dinner?!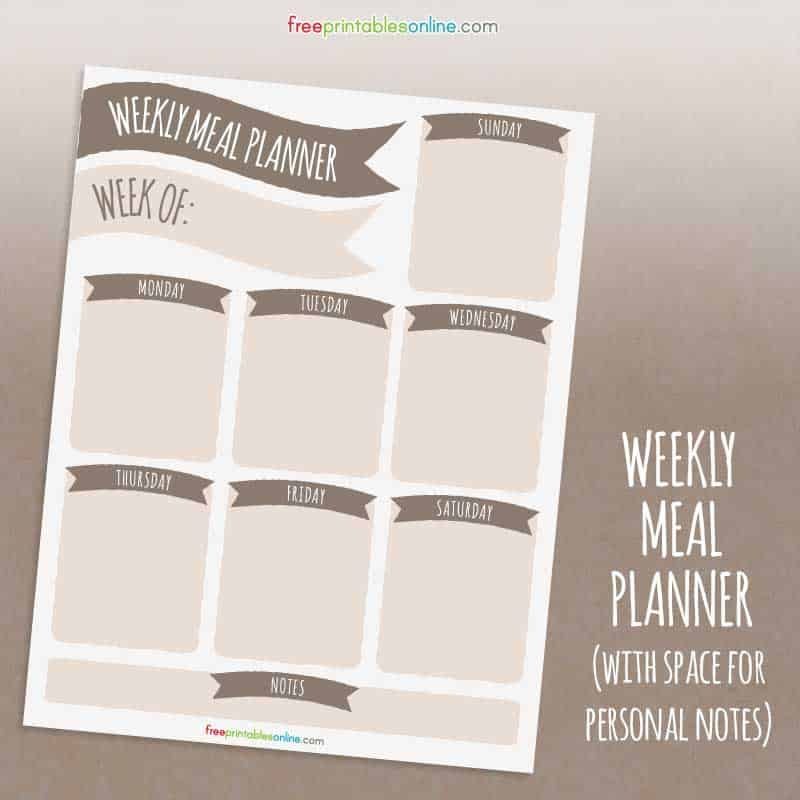 Balancing work, family, and an addiction to cat videos can sometimes make important tasks like meal planning seem difficult and unworthy of your time. That's where freebies like this weekly meal planner come in handy. Print it on a Sunday night and write "ramen" in each blank, which ought to work well because by now you must have taught the kids how to use a microwave.