Framed by a white outline and the word "peace," this blue typographic seasonal greeting card is free to print and use. Just add your own photo first!
I've never provided Christmas photo cards for download on this site for a number of reasons, but the demand for them is high. So yeah, here you go. This is a set of three Christmas photo greeting cards in three colours, with space for you to add your own pictures behind the frames.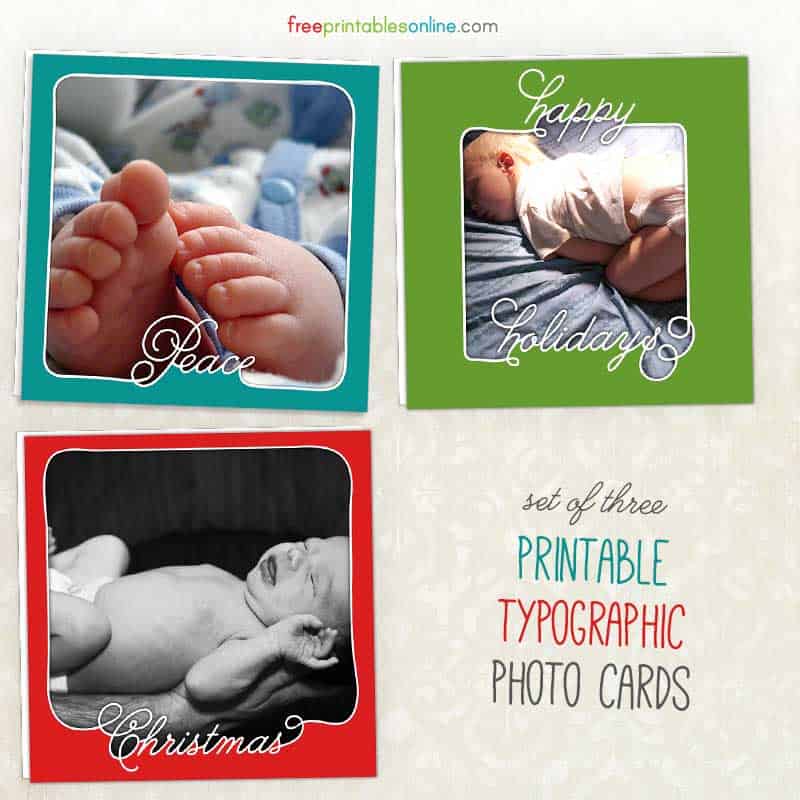 The file format is in .png, so you will need software that can open that and allow you to work with layers. Simply paste your chosen photo behind the frame and print the photo cards out to give to all your friends and family to brag about how cool your kids are or how beautiful your family is in cheesy Christmas sweaters knitted by grandma last year.
Download Blue Peace Card
Download Green Happy Holidays Card
Download Red Christmas Card