Whether you're searching for Merry Christmas gift tags or other Christmas gifts tags ideas to dress up your gifts this season, here's a roundup of sixteen different printable holiday gift tag freebies that I really love. Please be sure to read my note at the end of the post also!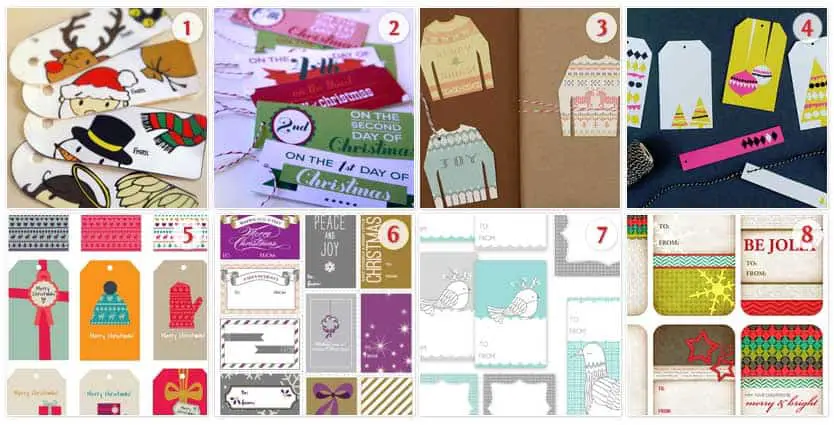 A quick note
I receive e-mails on a regular basis which are one or two sentence complaint and demand notes. They contain no greeting, no thank you, and certainly no acknowledgement that there's a real person behind this website. Of course I welcome communication and I most definitely want to know when something isn't working, and yes I'm happy to help the polite technologically un-savvy. I appreciate the quick notes people drop asking if a printable is okay for such and such a project and for those of you who take the time to simply say "thank you."
At any rate, I'm reminded of how many times I've found and used something wonderful someone else has spent their precious time to create, but neglected to acknowledge their work. There are so many talented artists and designers on the web, and I'm inspired ever day by both their talent and the time they give to providing something absolutely free to the rest of us. That's why I hope that, should you enjoy any of the printable gift tags to which I've linked, you'll take the time to either leave a comment or shoot out a quick e-mail to say "thanks." Really, you might just make someone's day.