Attention Carly Rae and pop culture fans! Print out these ace call me maybe cards to hand out to all your pals and, well, anyone you want to call you! Each business card can be customized in the pdf with your own number (just type it in).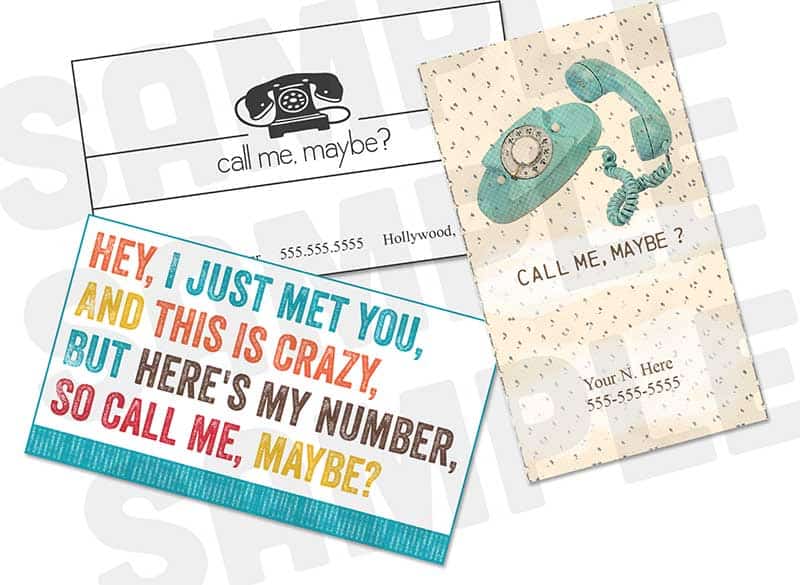 ---
A simple and minimalist business card design with a telephone illustration, the text "call me, maybe" and space to add your own details.
---
A funky retro color scheme of browns and aquamarine make this freebie stand out. There's space at the bottom to add your number and stuff.
---
These grunge affected, weathered look business cards read as follows: Hey, I just met you, and this is crazy, but here's my number, so call me, maybe?