Show your father he's the best daddy in the world this 2011 Father's Day with this adorable printable Father's Day certificate! Let your kid fill in all the blanks with a box of crayons and you'll be guaranteed a solid 1.3 minutes of peace while they amuse themselves preparing to celebrate dad.
A great child's gift to their daddy on Father's Day, this cute printable certificate features bright primary coloured handprints as a background. This is to certify that [PERSONALIZED DAD'S NAME] is hereby awarded the title of world's best daddy."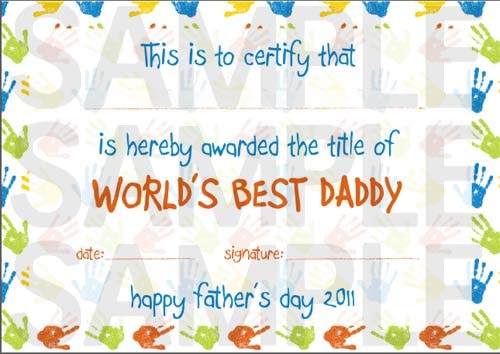 This printable certificate is adorable, and reads "happy father's day 2011" in a child's handwriting font at the bottom of the page. Be sure to personalize it with your kid's own signature!