There's a severe lack of decent vertical recipe cards out there and only a few on this site, so here's to adding to the internet's collection! These are simple and cute, good for basic recipes and attached to foodie gifts (or wine bottles).
Are you looking for recipe cards to print for your favourite cocktails? These 4×6 printable recipe cards are great for such scribbles, or for any other. Yum!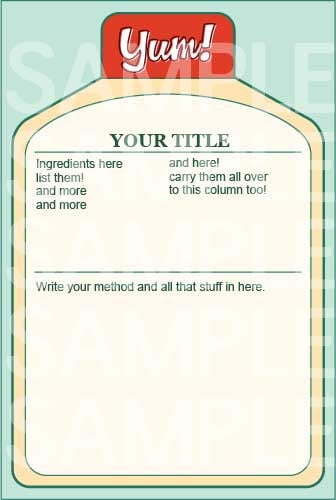 Ideal to print your own recipes cards with drinks recipes for casual evenings, this 3×5 recipe card (four on the page) features a three-color bottle (vintage green and yellow with a red cap), with space inside to add your favourite recipes. A slight weathered effect has been applied and the lid has the text "yum!" inside.