Perfect for music lovers and musicians, these 4×6 inch musical recipe cards are free to print and easy to use. The design is very minimal, leaving plenty of space for you to write your recipe out on the dotted lines provided. There are two recipe cards on each printable sheet of paper – one of the cards is muted purple and the other is pink-red. Along the top left and right corners of the recipe cards are illustrations of music notes, with white space in between to write the name of your recipe. There are three further sections on the cards: one for ingredients, another for method, and a final line for additional notes.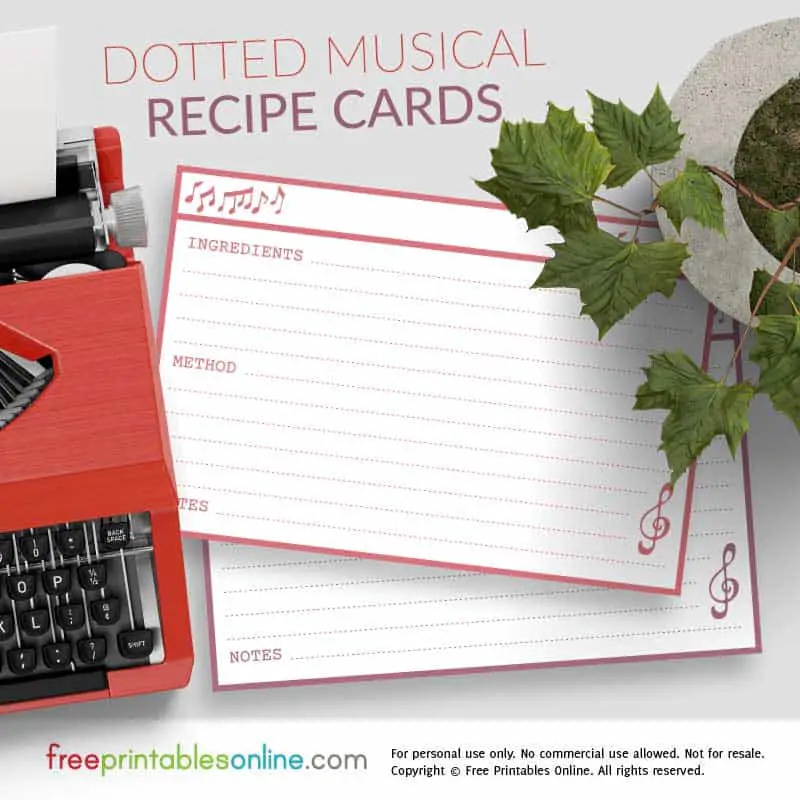 Download 4x6 Inch Musical Recipe Cards
Download 4x6 Inch Musical Recipe Cards in pdf format!