Every parent needs a night off from time to time, so why not gift your favorite mom and/or dad with a go kid free babysitting coupon? Or perhaps many free babysitting coupons. The color scheme is bright and colorful, with a blue and yellow color scheme. Across the top of the business card sized coupons is text that reads "go kid free" in all capital letters. Along the bottom part of the coupon text reads "redeemable for one night without kids."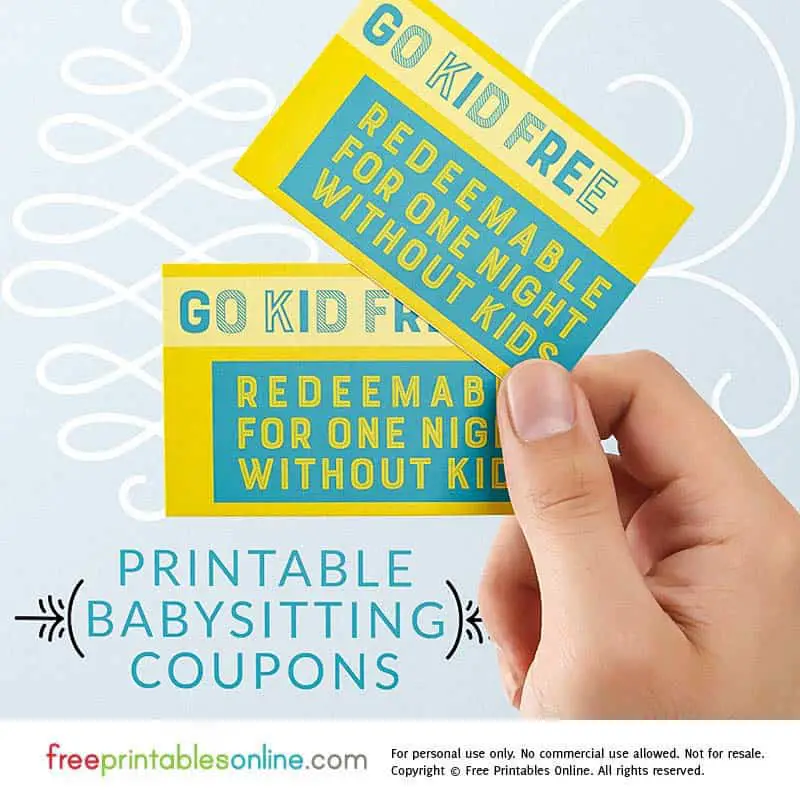 These free printable babysitting vouchers are a wonderful gift for any parents who need a break. They are also a perfect way to kiss your parents' bums if you're the eldest and you've pissed them off somehow and want to avoid punishment. Surely a night of free babysitting beats being grounded or whatever it is parents try to punish kids with.
Download Go Kid Free Babysitting Coupon
Download Go Kid Free Babysitting Coupon in pdf format!