This free printable bucket list for fall was made to jot down all of your goals for the autumn months of September, October, and November. The design is fun and playful, and is suitable for both families and individuals. There are 36 lines on which you can write your goals and ideas. The lines are in two columns; the left column is a shorter boxed off area with some dotted lines, while the right column features longer lines. Use this autumn themed bucket list to make instagrammable goals for the family, or use it to remind yourself to actually remember to pick up the kids after school every day. Whatever.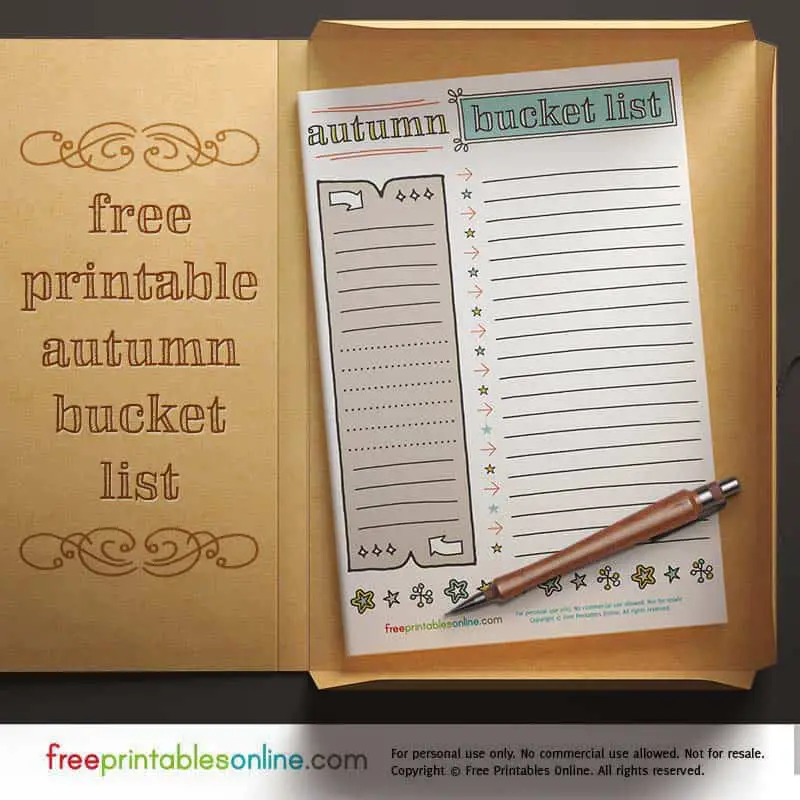 Download the free printable bucket list (available in pdf format only) below, print, and start writing junk down. Go!
Download Printable Bucket List for Fall
Download Printable Bucket List for Fall in pdf format!