The Scandinavian look is in, so grab these printable Scandi craft 4×6 tabbed index cards while the trend is hot. These tabbed cards are perfect for organizing recipe cards. There are four recipe card dividers included in this set, each with a blank tab across the top. Write categories, letters, and/or numbers across the tabs to help organize your collection.
On each card is a different illustration. The first card contains a red and blue floral bouquets spanning the bottom of the card. The second features two patterned doves with a heart in between. On the third is a depiction of bell shaped flowers. Finally, the fourth index card has a peacock with a trail of flowers behind it.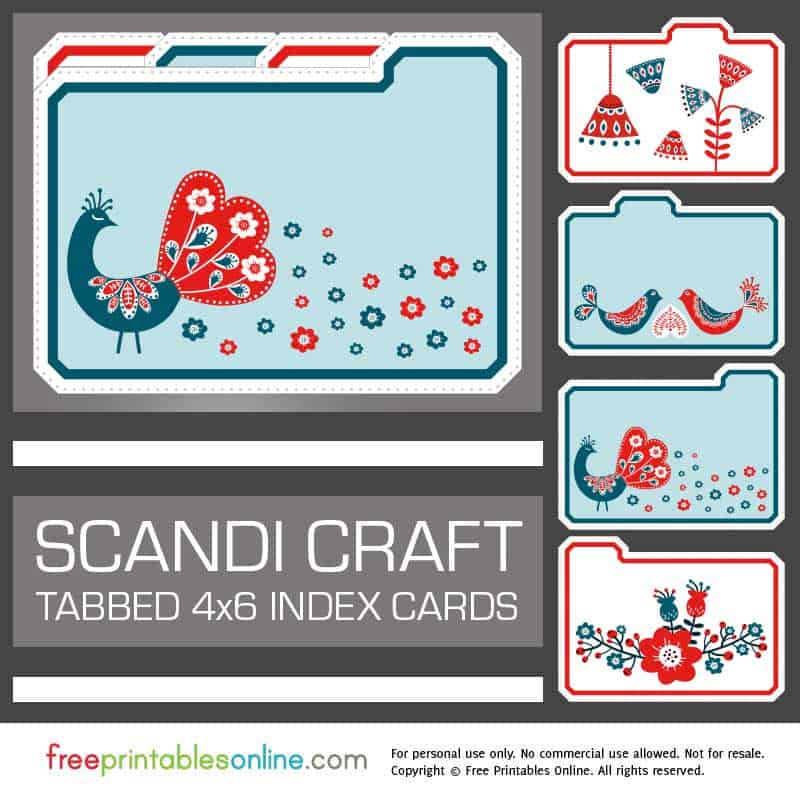 Download Scandi Craft 4x6 Tabbed Index Cards
Download Scandi Craft 4x6 Tabbed Index Cards in pdf format!