This admit one ticket template is based on one of the most popular free printables on this site: this free printable event ticket template. Simple to use, this template can be personalized for any event for which you need a ticket. There are five personalizable spaces (the only fixed text is "admit one"). A vertical form field on the left of the ticket is for the date of your event. Four horizontal fields span the center of the card, with plenty of space to add any text you see fit.
The design is magenta and white, with bold dripping splashes in the background, each featuring a different pattern. Along the righthand side of the ticket is striped text that reads "admit one" and is surrounded by stars on the left and right. There are four tickets per 8×11 inch sheet of paper.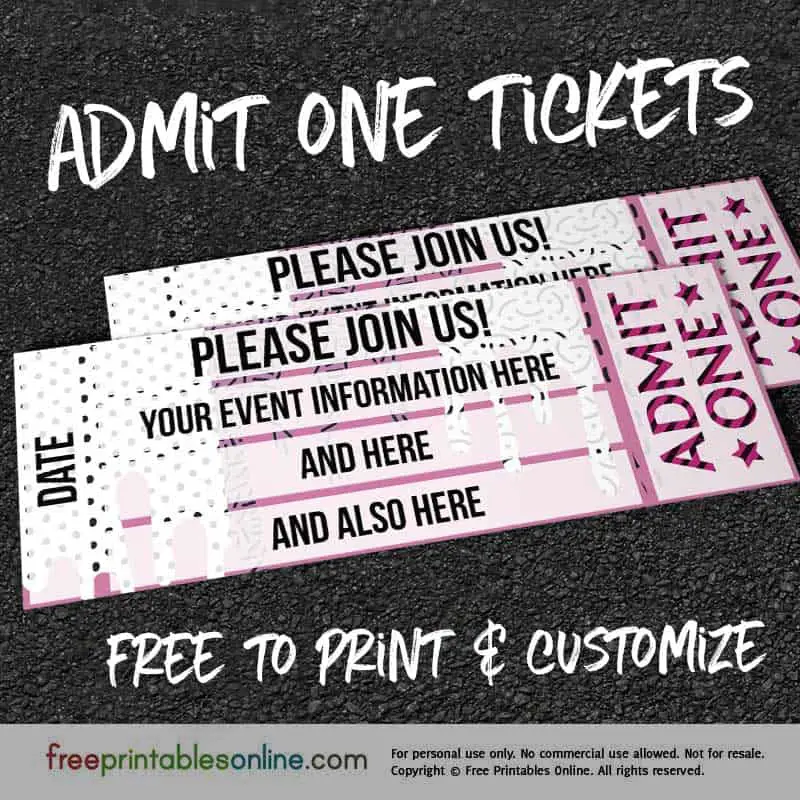 Download Drip Drop Admit One Ticket Template
Download Drip Drop Admit One Ticket Template in pdf format!